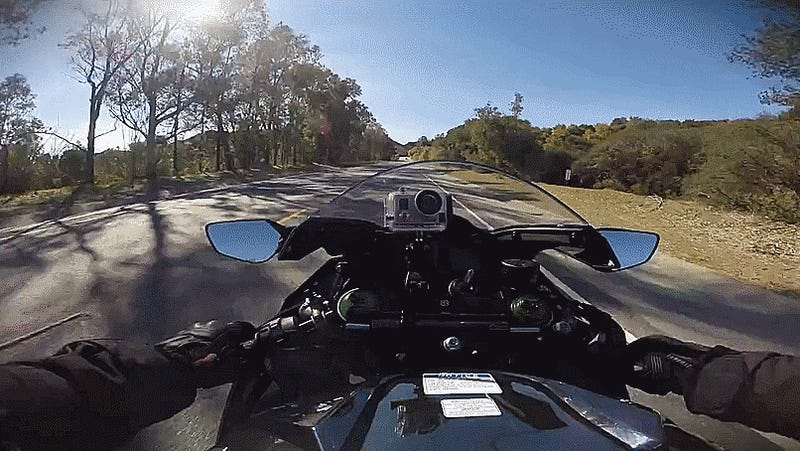 A lot of magazines and sites are getting into video reviews, but few of them do much to share what it's like to actually ride the bike. Well, except for my buddy Loz over at Gizmag. Loz talks mostly about trying not to soil himself.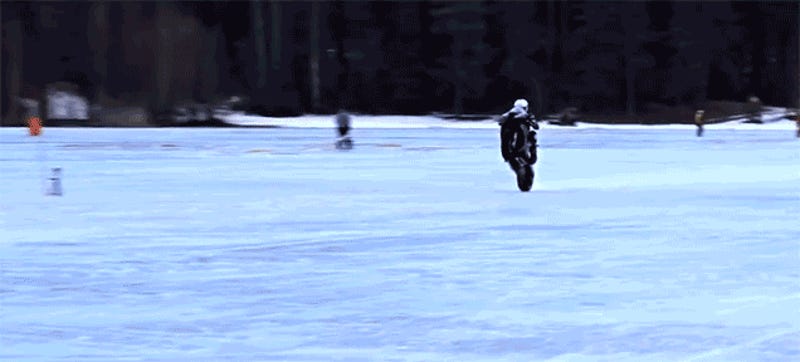 Swedish motorcycle racing and slippery stunting badass Robert Gull has beaten his own record and is now recognized by Guinness as the performing the fastest motorcycle wheelie on ice at a speed of 129 mph.
Jeremy Stenberg is a certifiable badass. He's motocross royalty, with dozens of wins, regular TV appearances, and even an app. Most people know him as "Twitch", a nickname he embraced after being diagnosed with Tourette's. But none of that matters, because he just did a 5-mile wheelie without even trying.
After watching this minute-and-a-half clip from Transformers 2 of Megan Fox being her bad-ass self taking on a little scrap metal droid named "Wheelie," we're beginning to believe "Wheelie" is another name for "Jar-Jar." [via cinematoday]
Camping is a great way to break free of the urban jungle and enjoy the great outdoors. But what to do if you can't afford a nice motorhome, and you really don't want to put a trailer hitch on your little Renault? Just drop that engine into an old camping trailer! Ok, so you could just go tent camping, but then you…