For some reason, the Tour de Suisse decided that a good place to stick a finish line was 100 meters after a 90-degree corner. When Danny van Poppel tried to squeeze past Peter Sagan on the inside corner, he clipped wheels and was on course to eat shit into the barrier until he made a miraculous save.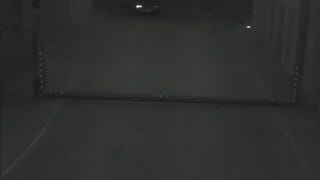 Look, there's a lot going on here, and the only available information has to be translated from the Icelandic, so bear with me: I'm doing the best I can. From available news reports (headline: "Icelander panties girlfriend and drove car sales - mixed video!"), we can glean that this transpired three years ago in…
We all had our laughs about poor Jacob Williamson, the 15-year-old eighth grader whose excited misspelling of "kabaragoya" left him a spelling bee loser but viral video hit. We thought he deserved something better, and when it comes to "WHAT?" there's only one expert: Lil Jon.
In October of 1947, Chuck Yeager piloted the Bell X-1 rocket plane through the sound barrier and into the history books. While not quite that fast, today's Nice Price or Crack Pipe SBC-powered Suzuki X90 should be just as scary to drive, and its price may prove a substantial barrier.
Americans may have invented the pony car, but that didn't stop Toyota from making one of their own. While Nice Price or Crack Pipe loves us some Celica, this flamer may take some getting used to.