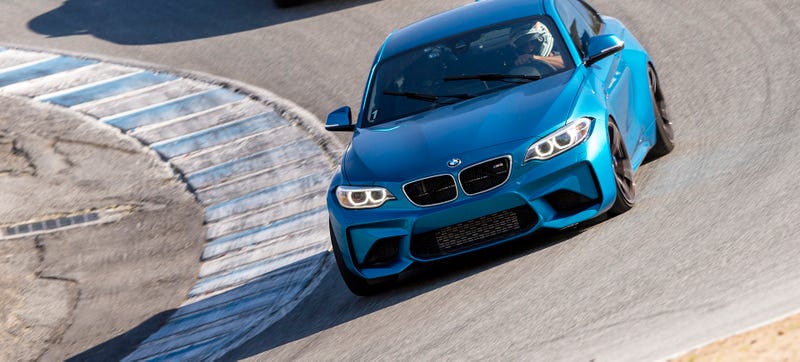 Here's a weird tidbit about the new BMW M2: even though it's a size smaller than its M4 big brother, the M2 is hardly any lighter.

These are the first full photos of the all-new 2016 Honda CRF1000L Africa Twin, perhaps the first bike to genuinely live up to the adventure motorcycle's potential. Big dirt bike? Yep, and not much more.
Are you as excited for the 2016 Honda Africa Twin as we are? Real dirt performance in a light, affordable, reliable package. Now, we can see nearly the entire thing in this new patent filing.
A new non-profit study, "Automobiles on Steroids: Product Attribute Trade-Offs and Technological Progress in the Automobile Sector," criticizes all automakers over lower fuel economy due to higher power and vehicular weight gains since 1980. It's a complete load of crap.
The boss of Japanese textile company Teijin says the company aims to cut the weight of automobiles in half. Their goal is to reduce the bulk of the average ton car by 1,000 pounds in five years. That, they say, by way of materials like bioplastics and carbon fiber (natch). As a showcase, the company unveiled its PU_PA…