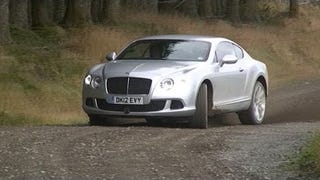 See this Bentley Conti GT plowing through a 15-mile rally stage in Wales? Yeah, that's James May in the passenger seat playing co-driver.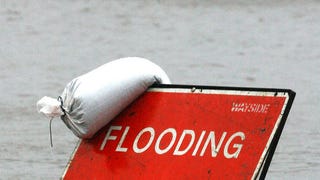 After a week of heavy rainfall in the UK, storms are once again closing roads throughout Cumbria, Scotland and Wales. So much so, even British road health and safety teams apparently couldn't quite keep on message. [Reuters]
Hoping to stop kids from texting-while-driving, Welsh police created this video. It's a graphic depiction of a fake texting accident. Could this be the 21st century version of Red Asphalt? NSFW.
It was a rough day for a pair of waste workers in Ynysybwl, Wales. They were picking up recycling bags on the top of a hill in the tiny village when their truck mysteriously went out of control. The driver was in the runaway rig as it suddenly accelerated down the hill and towards a school bus. Luckily, he was able to…
No one likes to get their car booted (usually the people who also don't like paying their parking tickets), but Lisa Martin of Sabastopol, Wales is especially averse to the procedure. After parking illegally, her Hyundai Accent was booted and she was charged 150 pounds. Upset because she felt the signs were not well…
The idea of a little box that can capture most of the carbon dioxide in a car's exhaust and hold it in an easily-extracted inert state sounds plenty appealing, and the Greenbox claims to do just that. Sure, there's a hint of cold-fusion-style nutcasery about it (coal-burning power plants have a helluva time grabbing…
Five years or so ago, CTE invited us to a party in Berkeley where hippie chicks danced topless in a non-ironic, non-erotic fashion. While standing in the beer line, we got talking to a recent Stanford art-history grad from Texas with a Louise Brooks haircut and interesting glasses. (Sigh, they're always from Texas.)…
Richie Jones, chairman of the South Wales Police Federation makes with the safety- ber-alles boilerplate, saying:
A 51 year-old Wales man has been jailed for five months and a judge has ordered his vehicles destroyed after he was caught driving on a suspended license. Laurence Dunne had been involved in two apparently minor hit-and-run accidents over the last few months and had his motoring privileges revoked. However, five days…