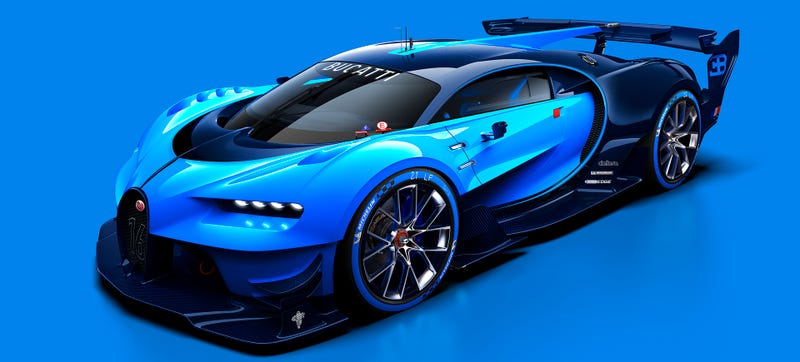 This new Bugatti won't even cost an entire Lamborghini more than the Veyron, mostly because it's not real. Yet they will build a Bugatti Vision Gran Turismo show car for Frankfurt, and it's the Veyron race car we've always needed. And I want to poke it.
You give Aston Designer Marek Reichmann a pencil, an order to design a car for a video game, and some peyote. What you get in return is the DP-100. It's unlike any Aston you've seen before, and that is totally ok.
Nissan has lifted the red sheet off their mysterious Gran Turismo car, and it looks like what you get when you cross a GT-R with a Koenigsegg. This is the Nissan Concept 2020 Vision Gran Turismo, and I think it looks pretty badass.