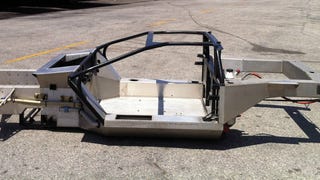 It's not every day you get a chance to buy a brand new Vector chassis from 1978, but a W2 prototype's most important part just found its way to Ebay. Just think of the possibilities for a second!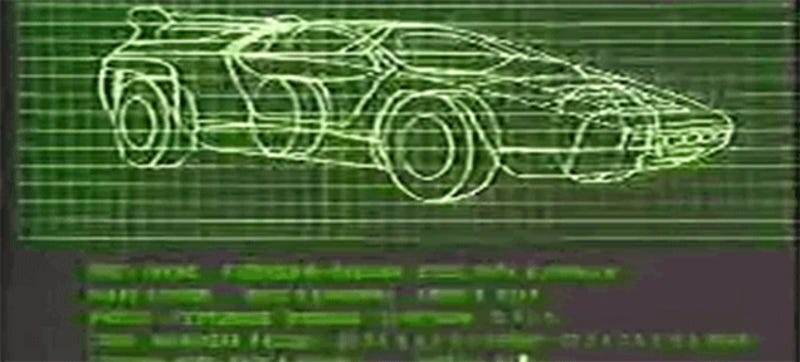 Of the millions of people living in homes across the country, few achieve the success to live in the ultimate. Millions of people climb towering mountains throughout the world. Few achieve the skills to climb the ultimate. Millions of people drive cars throughout the world. Few achieve the success to drive the…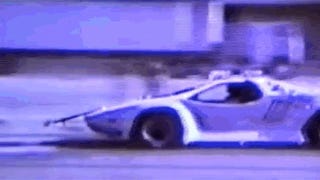 Gerald Wiegert's company claimed they've created "the ultimate in automotive design, power, comfort and safety" with the Vector W8. It seems from this crash test that at least the last was true.
That spectacular Tucker 48 isn't the only car you should grab at the RM Auction in Monterey next month. Oh no. There's a Vector!
Who remembers Vector? Back in the 90s, they were creating some angular and outlandish super cars , and somehow they're still around today, likely performing all manner of unholy mechanical experiments. How else can you explain these massive parts of a something in their back yard?
The Youabaian Puma debuted earlier this week at the Los Angeles Auto Show, and I think it's great. It's hilarious, it's loud, and its logo is possibly a thong covering the globe. And that's what's great about all vanity cars – they are always unique.
In technology they call it vaporware. In cryptozoology it's called a cryptid. But Nice Price or Crack Pipe is all about the cars, and that's why we call it... the Vector.
When I stop and reflect about why I spend more time thinking about cars than I do, well, anything, one of the defining, transcendental moments has to be when I was around 12-years-old with my father at the LA Auto Show. In one hall they had the "other" makes including the Lamborghini LM002 and my absolute favorite,…
Somewhere at the Los Angeles auto show, while the world's automakers are splaying their latest show ponies under million-dollar lighting kits, a revival of sorts is quietly taking place. Car freaks of a certain age remember the trials and triumphs of Vector as they might the rise and fall of a forgotten Hollywood…
Due to the rather tumultous affections of the last five women we've fallen for like a flaming lunchbag of well-overly-ripe okra dropped from 45,000 feet onto the Bonneville Salt Flats, we've developed a serious thing for Neko Case's music. It's what happens when punkers grow up, gain an appreciation for the rural and…