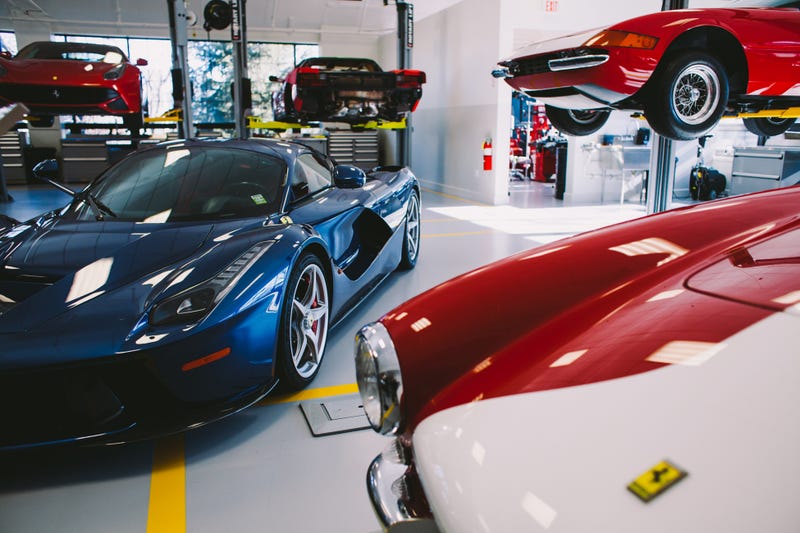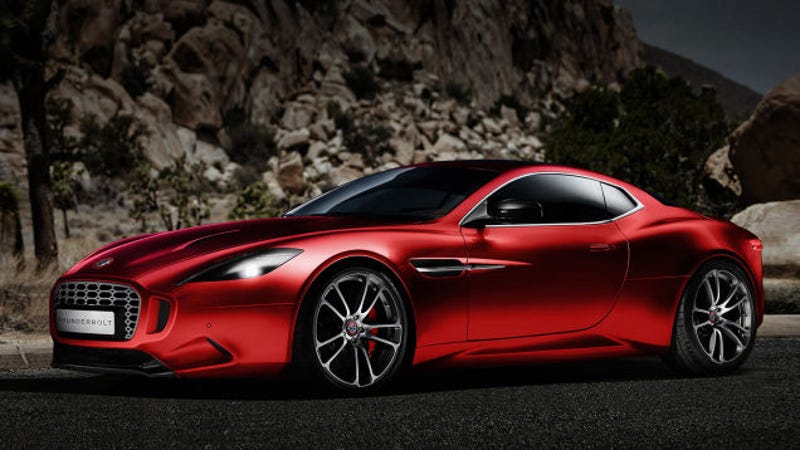 In the wake of Aston Martin filing a lawsuit against Henrik Fisker claiming copyright infringement, the two parties have settled their dispute and the Thunderbolt won't be produced.
A garage fire at the Malibu home of former James Bond, current cool-guy Pierce Brosnan broke out two weeks ago, and it has now been revealed that the only victim of the fire was the actor's 2002 Aston Martin V12 Vanquish, which was part of about one million dollars in damage.
For the last 9 years, I've owned a first-generation Aston Martin Vanquish. And, though it does come standard with some supercar foibles and what may be the world's second-worst transmission (the Smart Car is still solidly #1), it has been a wonderful vehicle, provider of more smiles per hour than one ever needs, even…
I can tell you right off the bat that my favorite Aston Martin is the V12 Vantage. It's a manic machine with a short wheelbase and a monster motor. It's not the best Aston though, because it still suffers from the same issues that affect all of the current crop of cars from Gaydon. The center stack is fitted with…
Megadeth singer and guitarist Dave Mustaine's a wealthy man. His 2004 Aston Martin Vanquish S has hit 120mph with a sheriff riding shotgun. His first car, however, was an $80 Renault. It's good to be the king. [TheGlobeAndMail]
Matt Farah, host of Garage419, chats it up with Grand Am drivers at Lime Rock Park during the last race on the original historic track surface. That's cool and all, but the footage of Farah blasting through Connecticut in an Aston Martin Vanquish is worth the click.
We're getting closer to Christmas Day, so it's probably time to start considering gifts that don't require that much shipping. What if you could get your significant other an Aston Martin Vanquish, Murcielago Spider, Ferrari F430 or a Benz SL65 AMG without having to get a 400 month lease? If your pockets are slightly…

Today is a sad day for Aston Martin fans. You can say what you will about the Vanquish never living up to its full ubercar potential (the engine was never powerful enough, the gearbox competed with Maserati's duo-select for the right to the title of "World's Worst") and the air vents were from a Taurus. Regardless,…
It's radio silence regarding which consortium of billios or maker of fine goods both dry and wet will assume ownership of Aston Martin. But the UK's Autocar reports on the luxury carmaker's future with or without current owner Ford. Following a successful sales year (7,000 units), Aston execs plan a momentum boost to…
We know what you're thinking. What's the deal with Aston Martin — all their damn cars look the same? They're all hot as a cup o' magma to be sure, but certainly similar, though prices vary by a half-dozen zeros. Why buy a $250,000 Vantage when a $150,000 DB9 seems perfectly sufficient? Too many questions, you ask?…