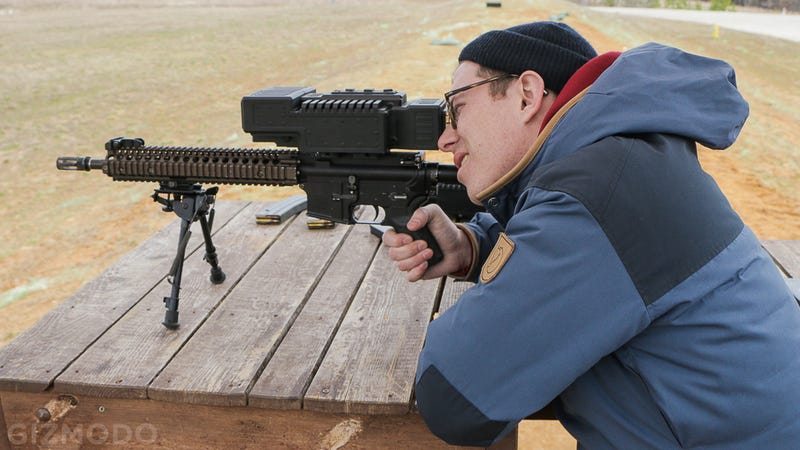 You've probably never fired an M4 carbine. Until a couple weeks ago, I hadn't either. But at a recent DARPA demo day, I loaded a magazine (also a first for me), snuggled up to the deadly assault rifle, and looked through one of the most technologically advanced smart scopes ever built. Then I pulled the trigger.
The new Lexus RC F is a car capable of squaring up to BMW's venerable M3—and now you can take it for a spin using Oculus Rift.
Google Cardboard and its ilk are proving that virtual reality isn't just the realm of the Oculus Rift; you can do wonders with not much more than a phone and a couple of lenses. I saw some proof of that this morning, when I rode shotgun in a motorsports rally by strapping a phone to my face.
Flying days don't have to be over for elderly vets. Thanks to Reddit user Jwsimmons, who's been visiting assisted living homes with Oculus Rift for the past year, these former pilots get to experience the planes from their glory days all over again.
When it comes to protection, a hulking vehicle made of armor is probably one of the safer places you can be. The downside of hanging out in a metallic womb, though, is that it's kind of tough to see out. That is, until you strap on an Oculus Rift and turn the tank invisible.