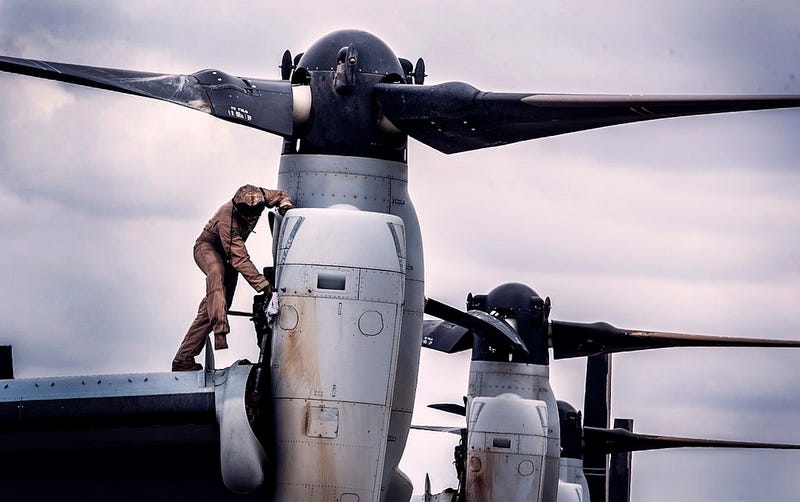 Here's a really great shot of a US marine cleaning the tilt rotors of a MV-22B Osprey. Seeing the rotors this close and seeing the marine get dwarfed by them and then not being able to see the rest of the aircraft makes it seem as if the rotors are connected to a monster of a machine. The Osprey is so damn cool.
Combat controllers from the 21st Special Tactics Squadron work with Chilean military personnel as they fast-rope from a CV-22 Osprey during the Emerald Warrior exercises near Hurlburt Field in Florida. While the fast-rope, rappelling warfare exercise is fascinating, the begging question is where do the glowing rings…
The Tac-V JAMMA V-22 is the only armor-ready, four occupant, hybrid, high performance off-road vehicle in the world that can fit inside a V-22 Osprey VTOL airplane. Also, it looks badass.