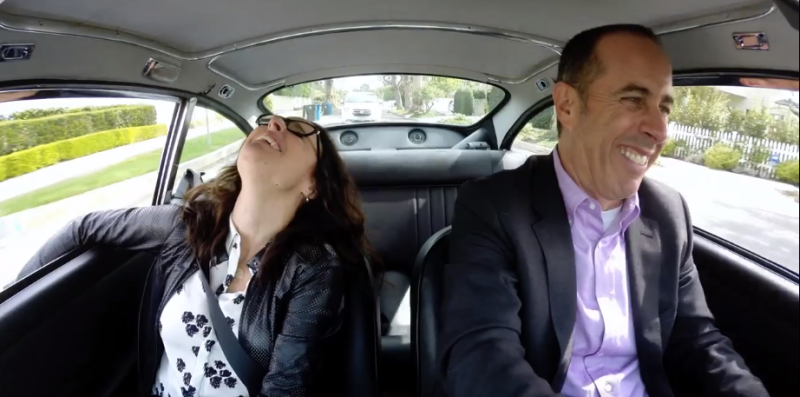 Who uses Crackle? Exactly. So rejoice, for Comedians In Cars Getting Coffee is moving the Netflix, according to New York Times media reporter John Koblin. Can someone say binge-watching?
There are exactly two types of TV shows about cars: sensationalized "build" dramas set to slow-motion footage of sparks, and Top Gear knockoffs. The latter "boy's trip" motif tends to be a little more bearable so I'm excited to see what my friends have in store for the third season of /Drive on NBC Sports.

Unbeknownst to me, there was a TV show in the '80s called Matt Houston. It's basically a low-rent Magnum P.I. but only much, much better. It also curiously mimics my life.
My buddy Jason Harper is starring in a new, one-hour TV show. The show's called Fast Lane. It's about cars and car culture around the world, and it's debuting this week on the Travel Channel. I want you to watch it. Not just for him, but for all of us.
It may be the funniest show on TV, but for car nerds, Archer is like a kiss on the mouth from Bar Refaeli. The animated spy comedy is swarming with cool cars. Watch any five minutes at random and you'll see so much automotive eye candy, it's as if Hemmings, not the FX network, produced it. We grilled executive…
There are 22-year-old cars and then there is Honda's ethereal NSX, still as mellow and brutal, as sleek and industrial as back in the day when Ayrton Senna was still around to contribute his magic to its chassis.
Later this month, fans of the TV series "Lost" will be able to bid on more than a thousand trinkets from the show, from beer cans to Hurley's Camaro. Just reading the descriptions may trigger a few angry flash-sideways.
Somewhere between "Morphing" and "Transforming" is the very Team America-ish "Valmorphanization." That's the term we feel best using to describe what KITT's doing in this one minute clip from the new Knight Rider TV show premiering September 24th on NBC. As you'd expect, KITT is apparently fitted with a current Ford…