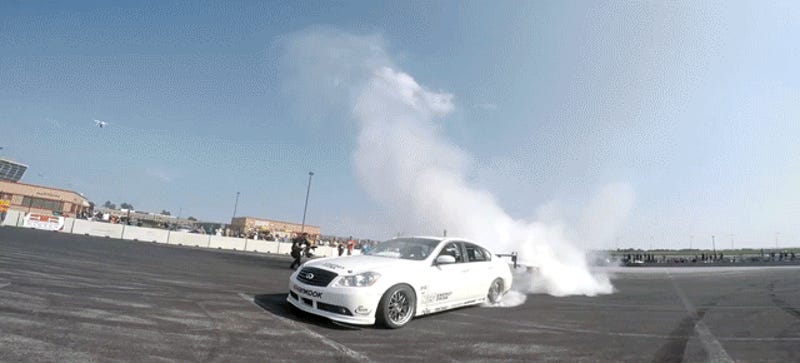 The call it a towing contest, but it's really a tug of war between a Range Rover and a Ford Raptor - who wins?
Man, it's been a rough couple of weeks for Chevy trucks. First one gets publicly humiliated by a Dodge truck in a tug-of-war that was probably allowed to go on too long, and now another one gets soundly trumped by some German engineering.
Here we see a Dodge drag a Chevy truck around the block in some righteous parking lot tug of war. There is screaming. There is big truck power. There is everything that's right with the Land of the Free and the Home of the Brave.
We love when cars get down in some tug-of-war action. It's stupid and dangerous, but it looks cool. However, even watching a tug-of-war in person can be surprisingly dangerous.
Owners of Ford and Chevy trucks have spent at least 300 years fighting over who builds the best hauler. We may have a definitive answer in the form of this awesome brown Ford truck literally tearing his friend's Chevy limb-from-limb until the frame is ripped from the suspension and the whole thing flips over.