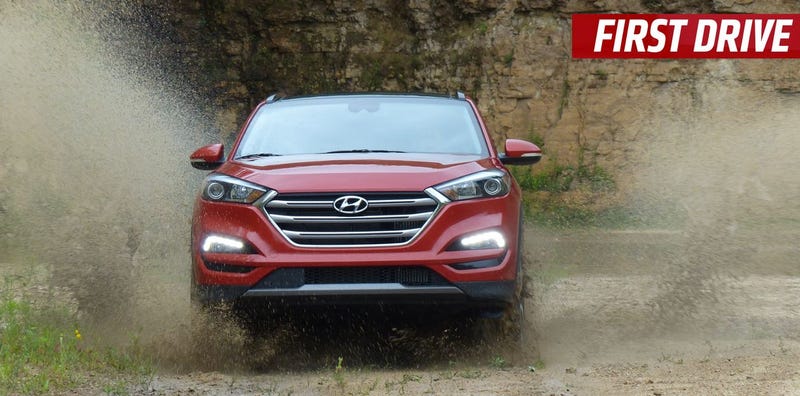 Without a doubt, the small crossover segment is the most boring one in all of auto-dom. But small crossovers happen to be a huge part of today's car market. They're cash cows, and Hyundai wants in on the party. Their freshest offering, the 2016 Hyundai Tucson, may just be the new benchmark in the segment.
Police were called in to contain rowdy Arizona students after the Wildcats lost to Wisconsin in the Elite Eight last night, but all the beanbag shots pepper balls in the world couldn't take one dude down. (For a little while, anyway.)
The 2010 Hyundai Tucson is an attempt for the brand to emerge from also-ran status in the compact SUV battle with flowing lines, better materials and more competitive equipment. Will it do the job? Well, maybe.
What's the Hyundai ix35 in Europe and Tucson IX in Korea is probably the 2010 Hyundai Tucson here in the U.S. New photos above and below show the magnitude of the generational change.