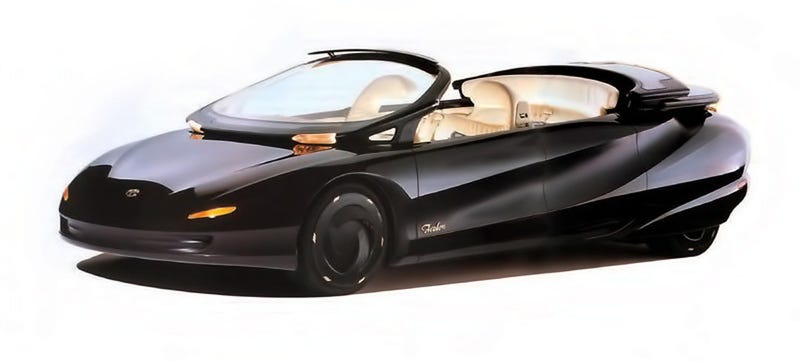 We happen to think the Toyota Avalon rules. However, if you need front-drive comfy cruiser with a little more flash and a long warranty, the new 2017 Kia Cadenza is a nice alternative to Toyota's official car of AARP card holders.
Here's the scenario: You're shopping for your dream car, a Toyota Camry, but you come to realize it is hardly "an experience above all else." You find that it lacks "superior comfort," "refined driving performance," and is not "built exclusively in America."
Car enthusiasts don't particularly care about the Buick-wannabe Avalon. It's an expensive FWD car for older people. Judging by this teaser of a new American-designed sedan for the New York Auto Show next month, Toyota's at least trying to shave the average buyer age in the sub-AARP zone.
Few vehicles ever came closer to the pinnacle of beige than the Toyota Avalon, an attempt to out-Buick Buick. Yet with some bodywork one Avalon has become the ToyUteA. Lose some doors, add a bed, get a reason to exist.
Toyota to voluntarily recall 373,000 2000-2004 Avalons to fix the steering lock bar. It could break and cause... fiery death! [Toyota]
The 2011 Toyota Avalon debuted at the Chicago Auto Show just now, but you'd never know it given the frothing hordes of reporters pinning Toyota of the America President Bob Carter against the car and bludgeoning him with recall questions.
When Buick's latest version of its big Lucerne sedan hits dealerships in April, it will no longer be called CXS but instead "Super," following in the footsteps of little brother LaCrosse, which received a similar designation last year. According to GM, the Lucerne Super will be priced just south of $40K. The main…