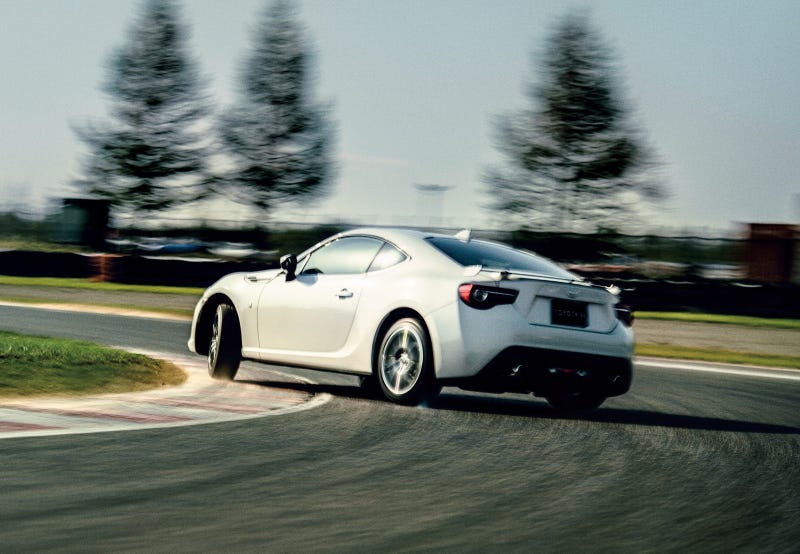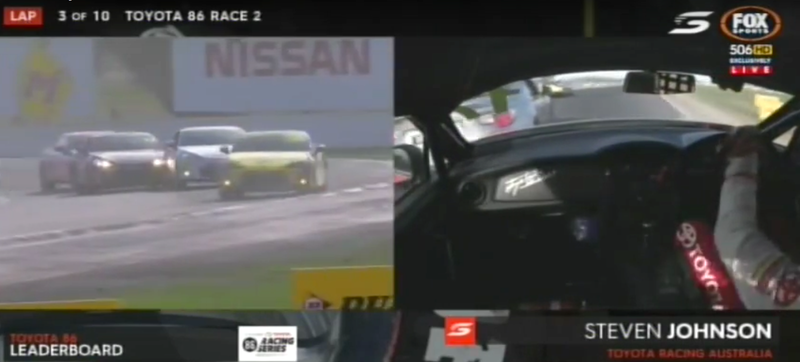 Australia feels like our ballsier brother from another mother at times, with rough-and-tumble series like the recently-un-V8'd Supercars as proof that they're all out of crap to give. So, it just feels right for an Aussie broadcast to cut to a driver so he can nonchalantly chat with announcers while he's racing.

A Toyobaru Clown Shoe? Yes! Are they gonna make it? Well... maybe... one day, you know. Just like the convertible and 300 horsepower versions. Really.
Eight. We counted eight. Regardless, the 2017 Toyota 86 looks good with the Toyota badge it should have had all along, and it saves would-be FR-S owners from having to do the inevitable swap anyway.
The Toyobaru twins have gone under more names than some entire car brands have, and as Scion closes up shop to fold into the mother brand, the FR-S gets yet another name change. But it's one I can actually get behind. Meet the 2017 Toyota 86, as it will be called this fall.
I think pretty much everyone agrees the BRZ/FR-S/Toyota 86 triumvirate is a good time on four wheels, and we're just at the cusp of what will likely be a vast ocean of race-bred variations. It looks like the Monsterization machines over in Fukishima Prefecture have been working overtime, and the result is the Super…
The Scion FR-S and Subaru BRZ have been getting a lot of love from pretty much any car fan with a pulse. And it's very deserved.
The Toyota GT-86 or Scion FRS as it will be known over here, is the lightweight driver's car that proves Toyota can build a car that avoids the beige. Amidst concerns from some regarding the car's 200 horsepower output it appears someone has already devised a perfect way to put concerns about power in the car to…
The upcoming rear-wheel-drive Toyota FT-86 was developed in collaboration with Subaru, and it's been said all along the car would sport a 2.0-liter flat-four. We guess if this purported FT-86 logo is accurate, doubters should put those worries to rest.
Toyota's registered the trademark "86" as a possible name for the upcoming Toyota FT-86 sports car, possibly dropping the alpha for plain old numerics.