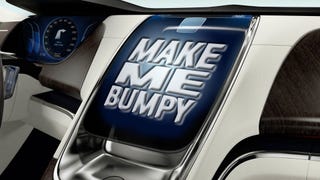 I've railed against the proliferation of touchscreens on the dashboards of almost every new car before, and always because of one very good reason: you can't use them by feel.
I want to start by coming out and saying I'm not one of those car luddites who think everything should hover in some magical past; while I'm very fond of old-school cars, there's an amazing amount of amazing new tech in cars, and LCD dashboards in so many new cars here at the Detroit Auto Show are a genuinely great…
From microcars to high-end speedsters, future cars will share one common theme — controls through touch screens rather than buttons, if the concepts of last week's Geneva Motor Show are any indication.
Chrysler debuted their HAL 9000-like next-gen Uconnect system in the Chrysler 200C Concept and it proved to be an impressive piece of tech. It's so impressive that we, uh-hem, had to "hack" it.