Matt Farah went for a drive in the first Lotus Evora 400 delivered to America, only to get so surprised by it that he might need to buy one now. And he should.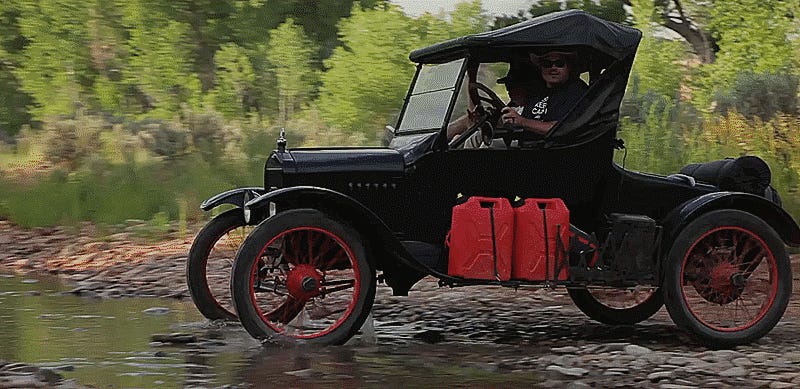 Matt Farah and his gang of miscreants at The Smoking Tire have made a sequel to their road-trip epic All Cars Go To Heaven and it's coming out on Christmas. This trailer is a peak at "what you do when there are no adults around," and you've got three terrible but wonderful cars for an 819 mile road trip from hell.
The best formula for a car is to put a simply outrageously powerful engine in a spritely body. That is the Aston Martin V12 Vantage S. It's basically automotive nirvana. Not the band.
Wish you could play Forza 5 with the crew of The Smoking Tire? Well now you can, sort of, as they livestream their gaming on Twitch, until 6 PM PST today. They'll be giving out car packs and copies of the game to fans, too. Get it!
The BMW E46 M3. Ultimate Driving Machine. Perfection on Wheels. DudeBro! It's like, the best car ever. That's what they say. But if I'm honest, the last one I drove was a convertible, on rims, equipped with SMG, and it sucked really hard. Everyone says these things are incredible, was I missing something? So, when JF…
The word on the street is that the 2014 Corvette Stingray is an amazingly good car. Like the second coming. But has it lost all its crudity and burnout capability? No. No it has not, as Matt Farah demonstrates.