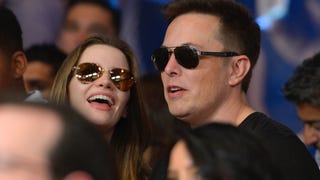 A couple of years ago our friend Matthew Inman (a.k.a. The Oatmeal), tried to help save the Nikola Tesla museum. It worked, thanks to a bit of crowdsourcing and a bit of help from Elon Musk. The Museum needed more help, so Inman turned to Musk who, once again, stepped up.http://jalopnik.com/5935362/elon-m…
Last week, we told you that the founder of The Oatmeal, Matthew Inman, was looking for a way to purchase Nikola Tesla's old tower and make it into a museum. In just one week, his $850,000 fundraising goal has been reached and exceeded. Wow!
It's a word that rhymes with "runt" and remains an obscene word few dare use in public. Rather than give in to this vernacular menace, Matthew "The Oatmeal" Inman's re-purposed it to represent '80s econobox automotive engineering. — Ed.