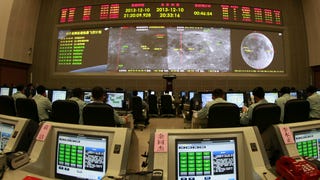 A spacecraft launched by China has landed on the moon, the first "soft landing" a man-made object has made on the moon since 1976.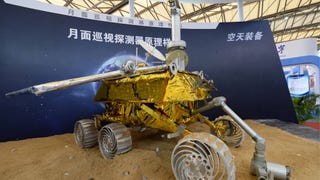 As China has grown in prosperity, it's felt the need to expand upon its space program, like all prosperous nations do. And like all prosperous nations, it's felt the need to send something to the moon. And now, it's sending its first lunar rover, which should send back some pretty neat pictures and science.
"Now, now I wanna be/On the edge of the land clawing out at the sea/And we could get acoustic guitars and play in the ruins of the world today."
Or we could just go drive around on the freakin' moon.