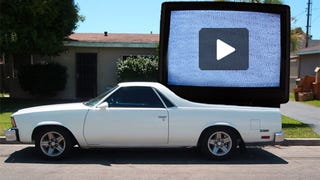 We love movies. We love cars. We love movies about cars. And there are some really great car flicks out there. Below, thanks to your help, is our list of 12 of the greatest.
This is open to debate, of course, and there are films we love that didn't make this list. Agree? Disagree? Let us know in the comments and feel…
Farrah Fawcett, Cannonball Run star and Mercury spokesmodel, multi-Golden Globe and Emmy Award nominee and lovely sex-symbol of our childhood, was pronounced dead today at 9:28 AM PST in Santa Monica, CA after a long battle with cancer.