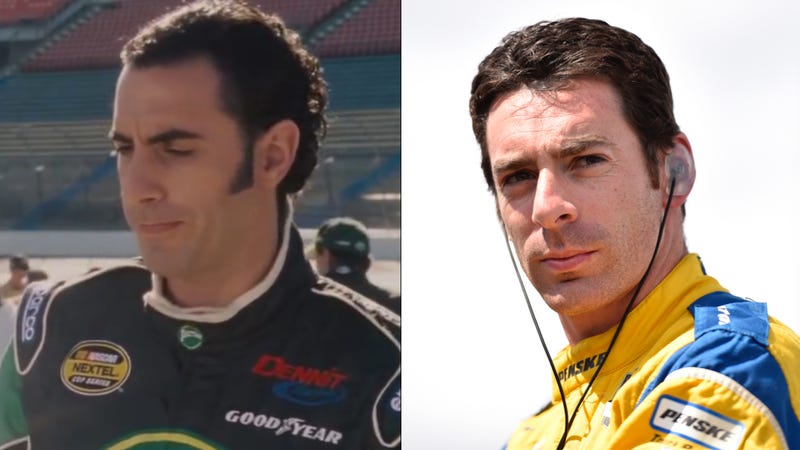 French IndyCar driver Simon Pagenaud bears an uncanny resemblance to French antagonist Jean Girard from Talladega Nights: The Ballad of Ricky Bobby. TMZ, of course, asked if there was any relation between Pagenaud and the character and apparently that's a question Pagenaud gets a lot.

NASCAR's Kurt Busch is a jerk. A jerk with a surprisingly awesome sense of humor. Facing a race at Talladega with no sponsors, he entered it with the Ricky Bobby "ME" paint job from Talladega Nights and quoted the film as he drove in circles.
Coming into Talladega, Kurt Busch had no sponsorship for his car. So instead, he decided to run his car decked out in full Ricky Bobby livery — straight from the movie Talladega Nights — in this Sunday's real race. They'll even be playing the roles of the characters from the movie on the in-car communications.