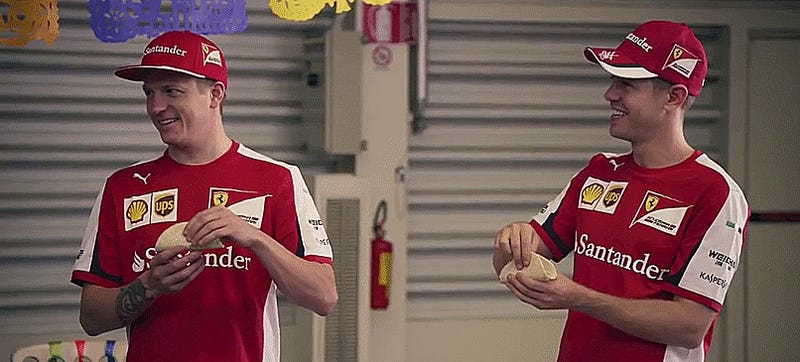 I'm talking, of course, about the humble taco. Putting delicious edibles in an easy to hold tortilla is clearly the pinnacle of human invention. Mexican Ferrari test driver Esteban Gutiérrez sat down to teach his teammates key facts about his country (such as "tacos rule") ahead of the Mexican Grand Prix.
NASCAR doesn't always do the best job of explaining their debris cautions. Today's race at Texas Motor Speedway has a convenient Tex-Mex excuse for any yellow flags that get thrown. Pit lane commentator Michael Waltrip spilled a taco all over Denny Hamlin's car on the grid.
Street food comes in many flavors, but in crowded lower Manhattan, the streets can be more precious real estate than the storefronts. Hence Tacombi, a gourmet taco joint slinging barbacoa from the inside of a VW Combi parked comfortably indoors.
ESPN color analyst Bob Griese was suspended for saying Colombian Juan Pablo Montoya was not in the NASCAR Sprint Cup top five because he "was out having a Taco." This raises the question: do they eat tacos in Colombia?