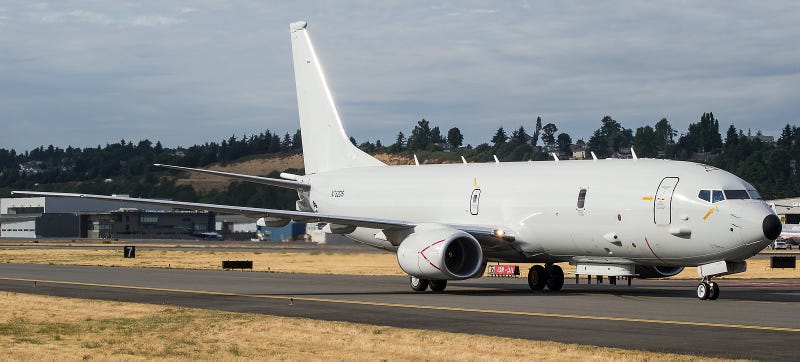 When it was launched it looked like nothing else. Its pizza slice-like design made it one of the most stable ships for its size and it has since spawned a whole new class of crazy looking vessels. Yet this clandestine spy ship is most notorious in Russia, whose military absolutely detests its existence.
It may look like a pregnant blimp, but it packs one hell of a radar system. The Joint Land Attack Cruise Missile Defense Elevated Netted Sensor (JLENS) is an aerostat that can haul powerful radars and communications systems up to its perch at 10,000 feet, for weeks at a time. Which is exactly what it is about to do…
via FoxtrotAlpha: The omnipresent, watching aircraft of dystopian science fiction have quietly become science fact. Meet Wide Area Aerial Surveillance, the all-seeing eye in the sky that will change our lives forever.
When you trying to take care of you, you might use an app like Runkeeper, which can track your own exercise and consumption levels. What if you wanted that on your car, though?
In the past few months Americans have become familiar with the myriad ways the government tracks our e-mails, phone calls and social media usage. According to a new report from the American Civil Liberties Union, you can almost certainly add your car's license plate to that list.
Drones aren't just for the military anymore. Department of Homeland Security grants gave hundreds of law enforcement and fire agencies across the country access to them. But DHS may have jumped the gun, as the Federal Aviation Administration hasn't yet okayed populating America's already busy skies with unmanned…
The surveillance state of Britain is becoming more and more unbelievable as The Guardian is reporting a number-plate recognition system will now be tied to a massive database allowing the movements of all vehicles to be tracked and stored for up to five years.The system works by using government and privately-owned…