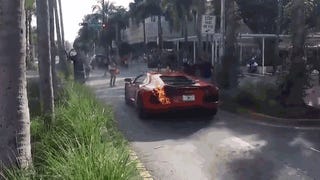 By now we all know most modern Lamborghinis have a bit of a... design issue. I, in grand Lamborghini style, would even call it a feature. They tend to catch fire every so often. Said fire will often come at the most inopportune moments, too, like when you're a valet taking somebody else's Lambo out for a joyride.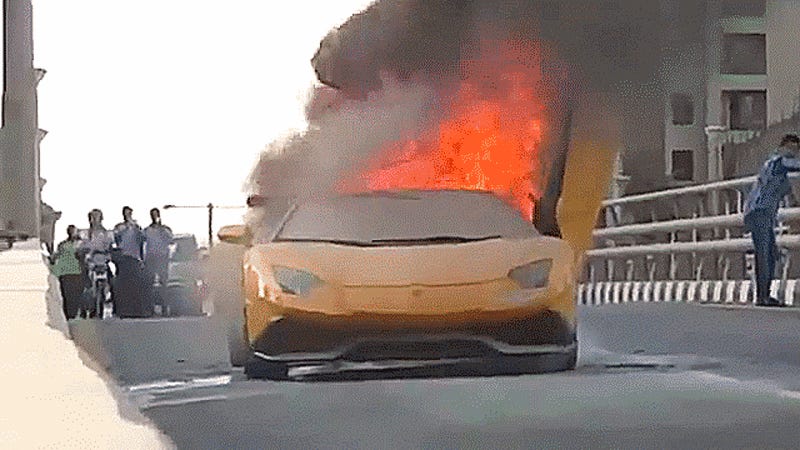 Last month, we caught the first glimpse of what was probably the world's first Lamborghini Aventador Roadster fire in Dubai from cell phone shots and a faraway video. Now, we have a much better look at how this went down, and it ain't pretty.
Remember when Raphael got to hang out with the Lamborghini Miura, one of the most beautiful cars ever made? You're about to see one go up on smoke. Before you watch this, you may want to send the children, the elderly and other sensitive people into another room. This bound to upset them.