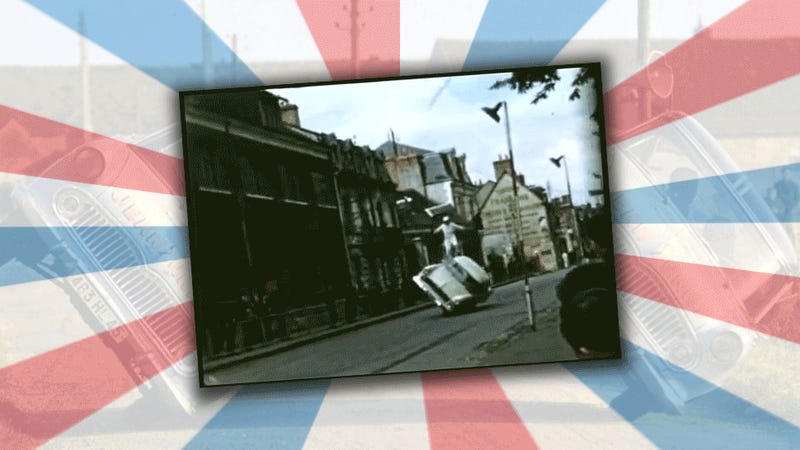 Earlier, we had a story about the world record for driving on two wheels, at least in a three-wheeled Tuk-tuk. That record was 1.37 miles. Sure, that's far, but not that far. So what's the record for a four-wheel car? While looking for the answer, I found something amazing.
Sulinh Lafontaine looks athletic and confident posing next to the Challenger from Furious 7. And why shouldn't she? As she's said publicly a number of times, she was the only female stunt driver in the blockbuster movie. There's only one issue: that's total bullshit. The only stunt she's done is insulted the entire…
This bizarre photo's been floating around for a while, but was recently reposted on Facebook by Arab Motors TV. What's its deal? Obviously it's not the real Spiderman, because he's in New York City. So it's just a stunt double. Makes sense. It's for a stunt show.
Our buddy Matt offers some updates and corrections on a post we did a week or so ago on legendary automotive daredevil, Joie Chitwood, who died in 1988. It seems we credited Joie senior with some deeds of his equally talented (and adrenalin-mastering) brood. For one, the record for driving on two wheels (5.6 miles in…
When learning to drive, our dad often referred to us as either "Mario Andretti" or "Joie Chit." We once mentioned this to Mario and he smiled and laughed politely. We then realized that Mario has probably heard this literally thousands of times. You whippersnappers of course know Mario, but do you remember Joie? Dirt…

What young boy doesn't want to be a stunt driver at some point? Having grown up in an era of flying second-and- third generation Trans Ams and orange Chargers, we dreamed of the day we'd fly through the air in a 1980 Corvette with the Unocal 76 logo painted on the hood, maybe even leaping through a hoop of fire like…