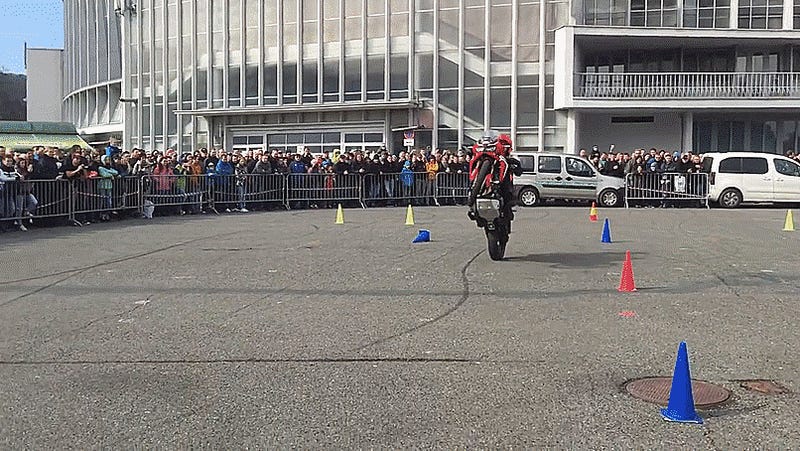 The new Honda Africa Twin is great at many things, but I never thought stunt riding would make the list.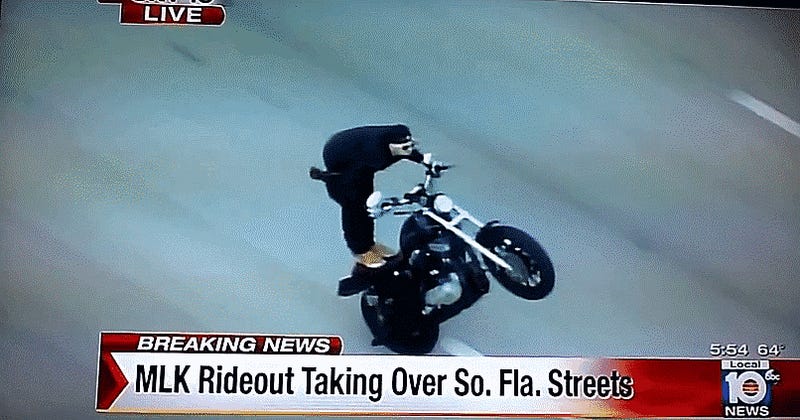 Martin Luther King, Jr. Day is a federal holiday that honors one of the most important and influential people in both the Civil Rights Movement and American history as a whole. So naturally, it makes sense to spend the entire day shutting down intersections, popping wheelies and running red lights on your motorcycle.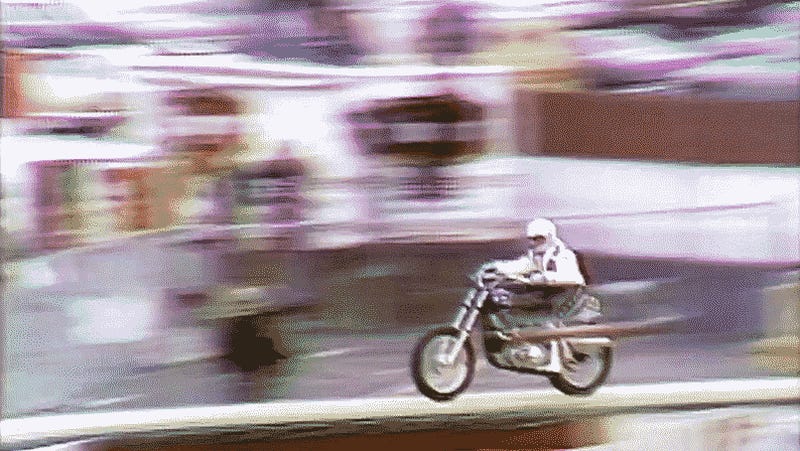 When you trace any of the extreme sports from the X-Games back, almost all roads lead to this man: Evel Knievel. He was the original dare devil - a man made famous for having no fear and taking no caution. Being Evel dives into his past, what drove him to pursue one more jump, and everyone he touched along the way.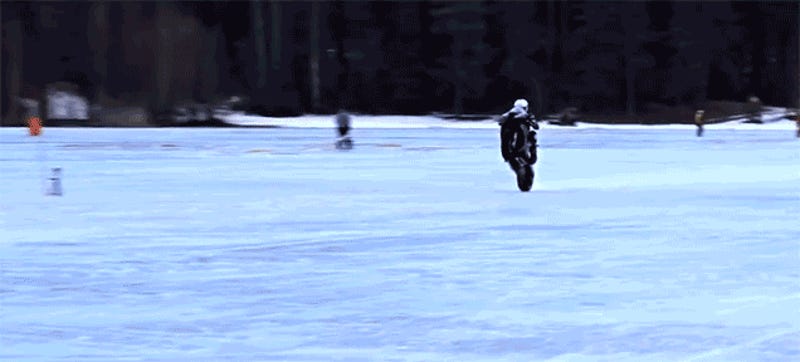 Swedish motorcycle racing and slippery stunting badass Robert Gull has beaten his own record and is now recognized by Guinness as the performing the fastest motorcycle wheelie on ice at a speed of 129 mph.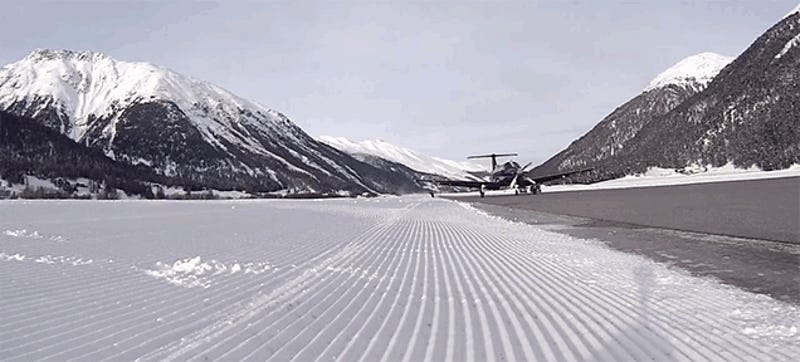 Jamie Barrow is known as Britain's fastest snowboarder, which makes him uniquely qualified to get towed by a 1,200 hp Pilatus PC-12 across the runway of the Engadin Airport in Switzerland.
World class hang-glider pilot, Matjaž Klemen, is known for breathtaking aerobatics and some of the most impressive hang glider flights ever taken. The 30 year old Slovenian decided to take it a step further by executing a touch-and-go landing on the wing of a sail plane.
Somewhere in Latvia, there's a Lada sedan at the bottom of a small pond near a farm road. Here's the airborne route it took there. Now pardon us while we find a translation for "do not try this at home."
Video of the Transformers 3 accident that put extra Gabriela Cedillo in a coma was leaked to RadarOnline. The footage shows Cedillo's car being pulled along a barrier, but does it contradict the studio's claim she wasn't in the shoot?
Travis Pastrana, rally driver and motorcycle stuntman extraordinaire, has completed the world's first Hydrojump. The stunt consisted of mooring a ramp 110 feet from the shore in five-foot deep water. He then raced his motocross bike at the water in excess of 70mph, keeping the power on as he went feet wet. This was…
Whatever happened to the World's Tallest Man or the World's Longest Female Beard? English Stuntman Terry Grant has just set a new record for spinning a car through the tightest gap. Basically, he performed a J-turn - -where you speed in reverse, yank on the handbrake while simultaneously spinning the steering wheel…
Most of the motorcycle industry goes to incredible lengths to portray bikes as safe lifestyle accessories. So it's refreshing to see a manufacturer acknowledge that sometimes, riding a bike is about breaking rules. The KTM 690 Stunt features as standard many of the parts considered necessary for serious stunt riding.…