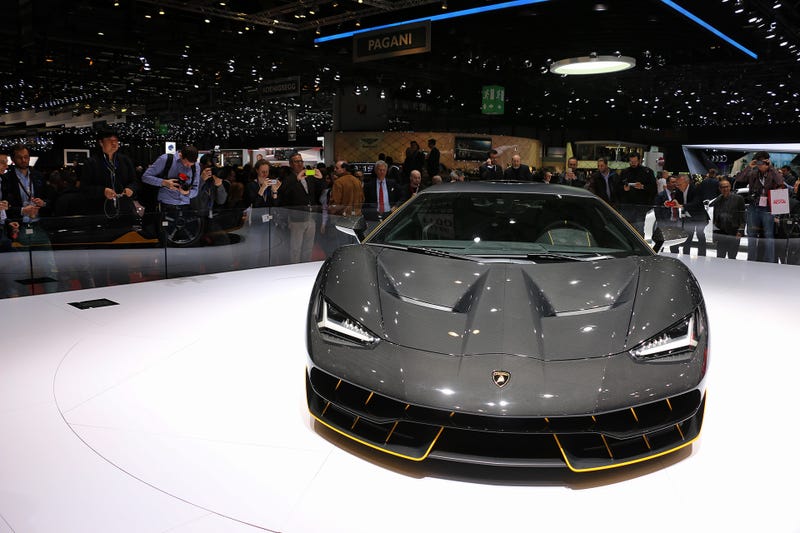 The Lamborghini Centenario is great. For starters, it's got a 770 horsepower naturally aspirated V12. It's also telling us that the Aventador's successor will have four-wheel steering, and while Ferruccio Lamborghini would never care for its design, it's actually the perfect tribute to Stephan Winkelmann's triumphant…
Lamborghini is set to debut a limited run model at the Geneva Motor Show to celebrate founder/Enzo Ferrari nemesis Ferruccio Lamborghini's 100th birthday. The car will reportedly retail for $1.2M, but won't be based on a unique platform, according to Pistonhead's interview with CEO Stephan Winkelmann.
The Lamborghini Asterion, the hybrid GT that could've been something truly different in an electrically-augmented world populated by hybrid hypercars, is dead. And Lamborghini's boss ran it over with the forthcoming Urus SUV.

Lamborghini CEO Stephan Winkelmann has never been a fan of hybrids. He's dismissed them in the past and said they had no place in Lamborghini's current lineup. That makes this week's unveiling of the Asterion a 910 horsepower case of cognitive dissonance. And in an interview in Paris, it's clear he still doesn't want…
CEO Stephan WInkelmann says a four-door Lamborghini is "very feasible." Ahem, Estoque. [Bloomberg</>]
Stephan Winkelmann, CEO of Automobili Lamborghini was in the city of angels on Friday for the press event launching the Lamborghini Gallardo LP560-4. While in town, Winkelmann dropped the news that Lambo's finally decided to create a separate sales arm for their North American operations. What took them so long? Our…
While speaking to Philipp Encz and Chad Thomas from Bloomberg News and other members of the Euro auto press today about the 25% uptick in sales at VW's Lamborghini brand for the first eight months of the year, Lambo president Stephan Winkelmann confirmed that yes, the rumors we've been hearing about are in fact…