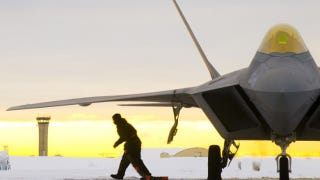 The U.S. Air Force's fleet of radar-evading F-22 Raptor fighters has been grounded until "further notice." It's the latest blow to the reputation of the world's most expensive, and allegedly most fearsome, dogfighter.
Like the precedent 2002, the E30 BMW is well loved for its simple shape and honest performance. However, about today's Nice Price or Crack Pipe 325i it can simply be said that its E36 transplant makes it honestly better.
The first Lockheed Martin F-35B Lightning II short takeoff/vertical landing (STOVL) stealth fighter arrived Sunday at Naval Air Station Patuxent River, Md., where it will conduct its first hovers and vertical landings.