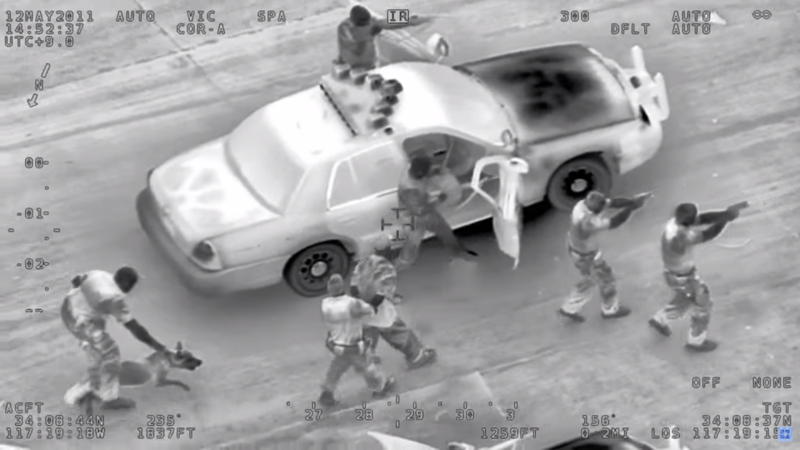 This might come as a shock: The FBI has a secret air force of sorts that's recently been buzzing over Baltimore. Or maybe it's not a shock at all. The FBI's been using aircraft for decades. These new planes, however, use surveillance equipment designed for warfare and capable of tracking innocent citizens. That's bad.
A legal website used by attorneys to privately discuss case law is shutting down after 10 years because the owner no longer feels the site's users are protected from government spying. After federal threats led to the closure of several secure email providers, the publisher of Groklaw closed her own operation last…
Fifty years ago, the United States Air Force discovered its top-secret Lockheed U-2 spy plane was nightmarishly tricky to fly. To keep aircraft from crashing, they began using high-speed chase/guide cars during take-offs and landings. Government-issue Camaro Z/28, anyone?
Fifty years ago this month, Francis Gary Powers was shot down over the USSR in his Lockheed U-2. The legendary spy plane outlived its successor and is still flying today. To paraphrase Iceman, "We like you because you're dangerous." Amen.
Stalkers Parents have just gained a potent new weapon in their electronic babysitting arsenal, or at least a new outlet at which to purchase it. Your local NAPA auto parts store will soon be stocking the GPS Tracking Key, a cell-phone sized, battery-powered GPS tracking device with a built-in data recorder. Just use…
Ron Dennis has denied allegations that he was responsible for setting up the Max Mosley sex video scandal. It has been suggested that McLaren may have facilitated the News of the World investigation in response to the $100 million fine they received from FIA last year.
FIA's general assembly will meet on June 3rd…
Who hasn't thought of pairing an off-the-shelf R/C Focus Rally Car with a camera phone? Designed for surveillance purposes, the R/C car uses a camera phone hooked up to the on-board electronics, allowing the user to pilot the vehicle from their very own phone. With this setup you could see what's going on in your…
Like they say, if you're not spying you're not trying. Renault is in hot water over apparently possessing some of McLaren's information (just layout, dimensions, fueling system data, gear assembly, suspension components and hydraulics) and will have to appear in front of the FIA next month. This is just a couple of…