Sprint car racer Amber Balcaen didn't just grow up around racing. She's addicted to it herself. Gabor Vadja recently asked her to share her thoughts on the sport, from the joys of winning to the high costs of participation. If there's one thing funding her own racing has taught her, it's a fantastic work ethic.

NASCAR star Tony Stewart just bought the All Star Circuit of Champions Sprint Car series, but he said Tuesday on SiriusXM's "Tony Stewart Live" show that he has no plans to race in it. In fact, he's not sure he'll ever be able to race a sprint car again after last year's accident that took the life of Kevin Ward Jr.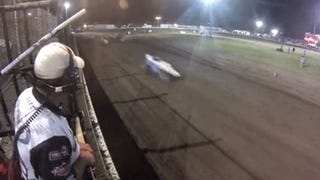 Sprint cars are notoriously dangerous and hard to control, and that's due to a number of factors. High power, low grip, and a crowded field all play their part. But it's even more perilous for track workers, who have to dodge a flying race car, on occasion.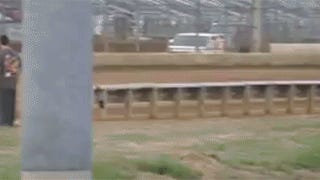 The name Kyle Larson might not be well known in the drift crowd, but maybe it should be.
A lot of the debate surrounding the tragic incident that led to the death of Kevin Ward, Jr., is just how much visibility former NASCAR champion Tony Stewart had in his sprint car when he struck Ward. This is a view from the cockpit of one of those vehicles.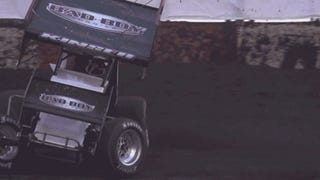 The excellent Loudpedal Productions shot this sprint car sliding, flying, spinning, twisting crash. I can't take my eyes off of it.
Chase Johnson's sprint car sped off its starting blocks and into the pit area this evening at the California Sprint Car Civil War Series, where it hit and injured multiple spectators, reportedly killing two.