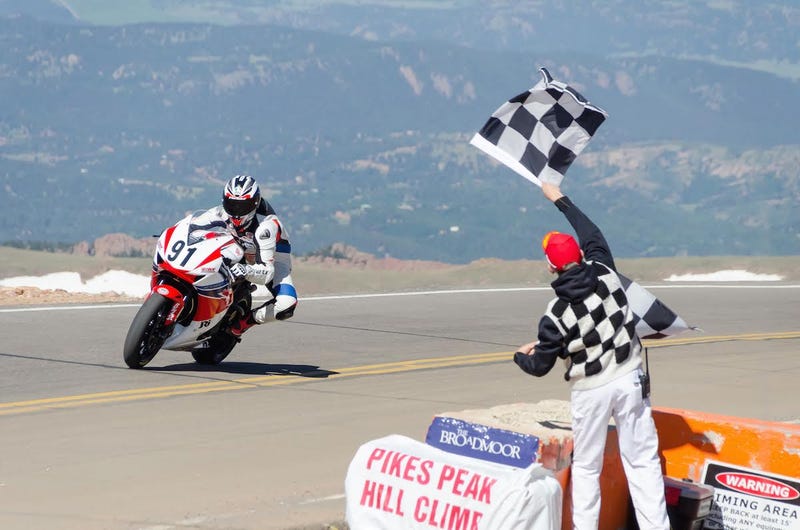 The Pikes Peak International Hill Climb (PPIHC) is easily the most batshit insane motorcycle race in the United States. The 12.42-mile long course is where the fastest and craziest among us go to compete against both fellow man and mountain as they ride to the top of the 14,110 foot summit. But this year, many of them…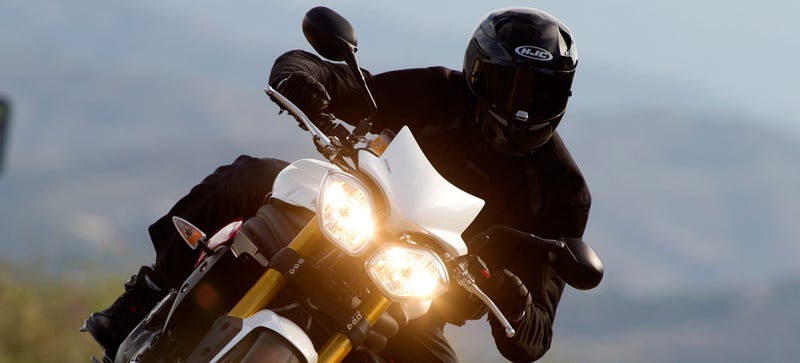 While Triumph might be best known for its retro-styled "classics" lineup, they also propagate a weirdly half-naked modern looking sportbike called the Speed Triple. The 2016 version has been spotted for the first time, and reports are saying it's getting up to 140 horsepower.
The monument to motorcycle madness that is the Kawasaki Ninja H2R sounds absolutely as pants-pissingly ferocious as you'd think a 300 horsepower supercharged track monster would. This quick recording probably doesn't do the real deal justice, but it's pretty damn inspiring.
Watch out Gixxer. BMW's finally made good on its threat to enter the superbike fray. The company will duke it out with Ducati and the boys with the Sportboxer, based on the new R1200S. The 140-hp air-cooled, twin-cylinder bike will debut in the 2007 QMMF FIM World Endurance Championship this weekend at the 24 Heures…