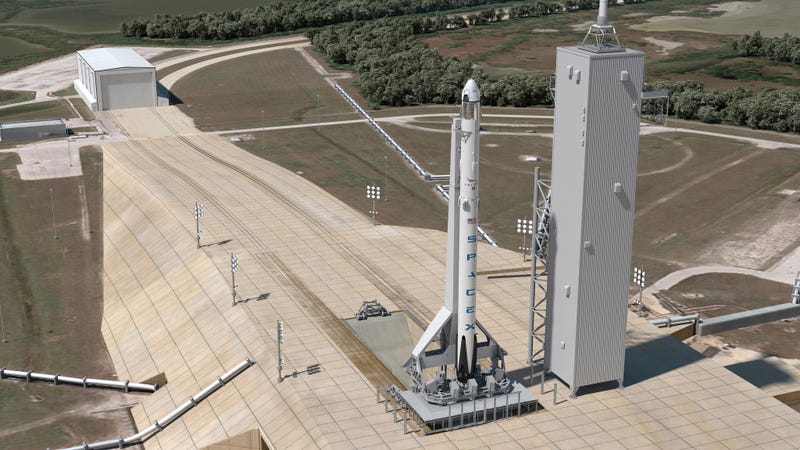 Perhaps feeling a bit put out that Blue Origin stole its re-usable rocket thunder, commercial spaceflight company SpaceX is setting aside the whole landing a rocket on an ocean drone thing. Instead, for its next attempt to bring a Falcon 9 booster safely back to Earth from the great beyond, SpaceX wants to go whole…
While you might be spending Sunday celebrating the most important men in your life, a handful of space nerds will spend it mulling the successes of Valentina Tereshkova, who was the first woman to go to space in 1963. That was 20 years earlier than the United States sent the late Sally Ride into orbit.
Today, forty years ago, mankind took a giant leap and stepped foot on the surface of our moon. It's a perfect time to celebrate with a look back at the Apollo 11 mission.