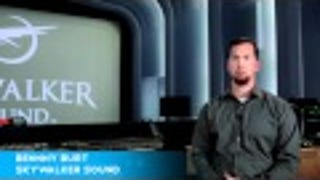 Real guns. Hot cars. Bags of empty shell casings used to recreate what we heard in Cars 2. All old hat stuff for sound guys in the audience, sure, but for the rest of us, take a listen. [The Daily]
There's no doubt the Scion FR-S looks great. But how does it sound? Sort of like a small chainsaw being started in a closet.
Anti-noise activists have come out in opposition against adding sounds to vehicles with electric powertrains. Blind people, who often cannot hear such cars, have a problem with it. Fun. Or, you know, not. [NYT]
When I reviewed the Lexus LFA I failed to do it justice. It's just incredibly difficult to summarize everything that combines to make this car so special. These engine sounds do a much better job. Bonus: Top Gear LFA photo!