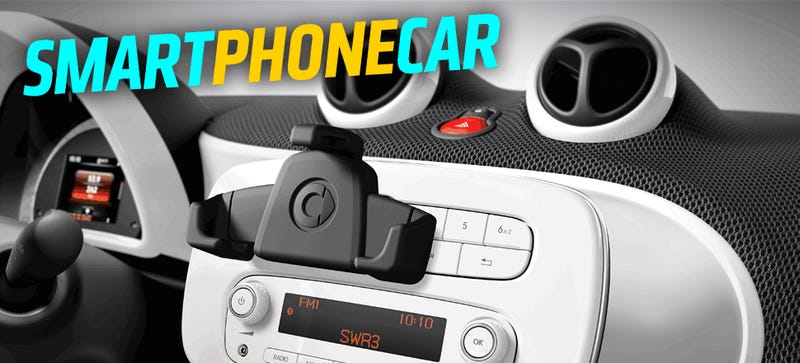 I'm actually pretty excited about the newly redesigned Smart ForTwo. It's based on the new Renault Twingo, and that platform is about as close to my ideal modern Beetle as anyone is likely to make any time soon. But what I want to point out is a detail, albeit a big one — the Smart's phone dock system looks really…
Tesla's Model S is so technologically advanced, it gets software updates the way your old fashioned car gets oil changes. And rumor has it the newest update will let iPhone-using Tesla owners forget their car keys forever: The car will soon recognize the owner's phone to start the car.
Someone was did an amazing job of predicting the future when they put that strange slot in the center of your dash. Spooky. [Reddit]
Today's episode of Auto Branding Adventures is a particularly special one because it includes rumors and speculation rather than plain old products. Set for an announcement at CeBIT, a Germany-based technology tradeshow in March, is the Lamborghini branded Asus ZX1 smartphone.