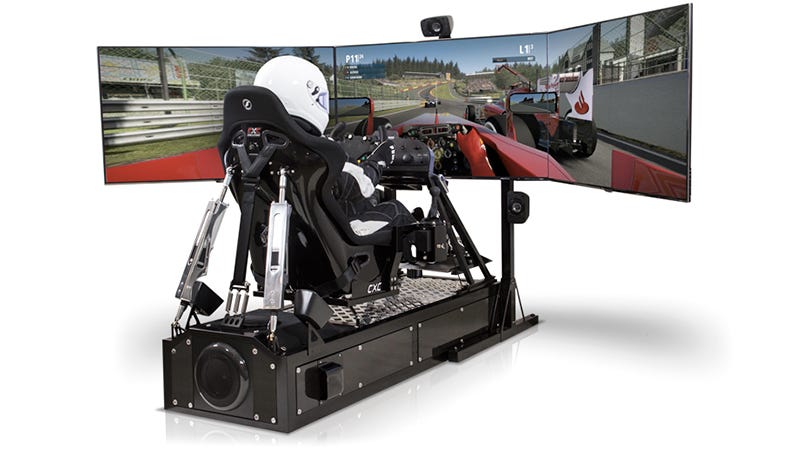 So how realistic do you like your simulators? Some racing fans are willing to spend thousands of dollars on displays, controls, and seats that move and shake to enhance their virtual driving experience. But a company called CXC Simulations is taking things to a whole new level with a new force feedback steering wheel…
The "Stinger" shoulder-fired surface-to-air missile has its place in history as being the CIA's way of helping to defeat the Soviets in Afghanistan. Today, upgraded versions remain in wide use with US forces. So how do you train to shoot down an aircraft with a Stinger? By using intense virtual reality and by blasting…
The detail on this incredible lineup of trucks and rally cars, the dramatic terrain and strikingly rendered weather... Holy crap, this jaw-dropping Forza Horizon 2 Storm Island trailer makes me want to rip my shirt off and take a race-prepped Ford Ranger off a jump. Which I could do if I got this game.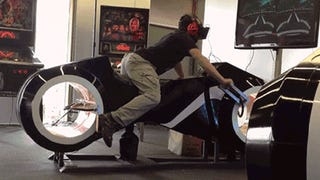 The Oculus Rift hasn't even made it out of beta testing and it's already changing the world for the better—at least for one dedicated developer. He's integrated one into an incredible, full-scale Tron: Legacy light cycle replica. Strap on a headset and hop aboard, we're going racing.
What do you rely on your local Costco for? Gigantic boxes of diapers? Bulk packs of chicken fingers? In the UK, when you're stocking up on bangers and mash, you can also go home with a full-size $115,000 Formula One simulator. Although, sadly, they're not sold in bulk packs for bigger savings.
If you have that magic combination of wealth, lots of open space in your home, a non-existent or very understanding partner, and maybe a touch of agoraphobia, today's a great day. Ariel, makers of the skeletal Ariel Atom and simulator maker Motion Simulation have joined forces to produce what is likely the finest…
Powered by an AMD Radeon HD 6870 graphics card, Chad Smith's five screen racing simulator looks like it provides almost the same thrills as the military's simulators, without requiring the military's budget.
Take our love for driving sims like the Gran Turismo series and combine it with our fixation with dekotora trucks and you get what we consider to be the most Jalopnik game of all time: Zenkoku Dekotora Matsuri. From what we can tell from the trailer, Japanese Elvis wants you to buy, customize and drive around in your…