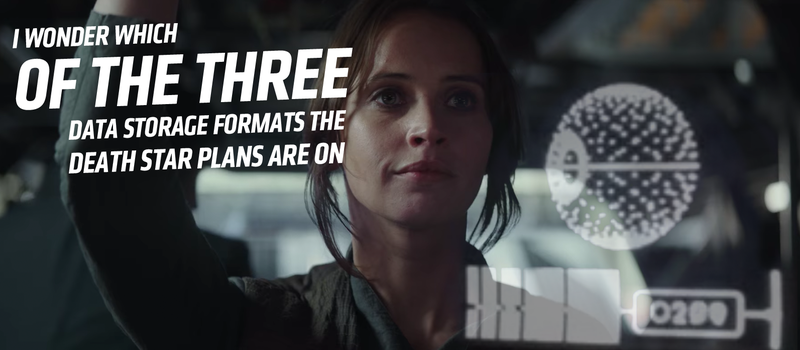 Part of what makes the Star Wars series great is all the attention paid to the details of the long, long ago, far far away galaxy everything resides in. I saw Rogue One this weekend, and I'm happy to say it's crammed full of all sorts of exciting technical stuff, and now you and I are going to scrutinize the crap out…
Sorry, Han Solo and Mr. Sulu. Based on everything we know right now, you'll never be able to punch a button and travel through "hyperspace," or go to warp speed. Traveling faster than light is almost certainly impossible. According to scientists, the only way you could personally visit other stars is by taking a long,…
We really dug Allen M. Steele's Arkwright, a novel that spans centuries, and talks exactly how science fiction can inspire scientists to change the world.
It may sound like science fiction, but after a loose-lipped scientist revealed a NASA/DARPA program to colonize other planets, NASA has confirmed. Some day, your great grandchildren might be driving cars on Mars.
William Gibson's "Zero History" is a bridge between gearheads and sci-fi fans, offering both a glimpse into the other's world. From Ekranpolans to Hiluxes, here's a guide for both fans to the amazing vehicles in the final Bigend trilogy novel.
First of all, we had no idea the All Terrain Armored Transport (AT-AT) had a Powerstroke diesel. That's pretty impressive. Nonetheless, trying to maneuver an Imperial walker out of a mall parking lot takes the kind of finesse even the Empire's elite armor assault crews aren't trained for. Then again, this guy…