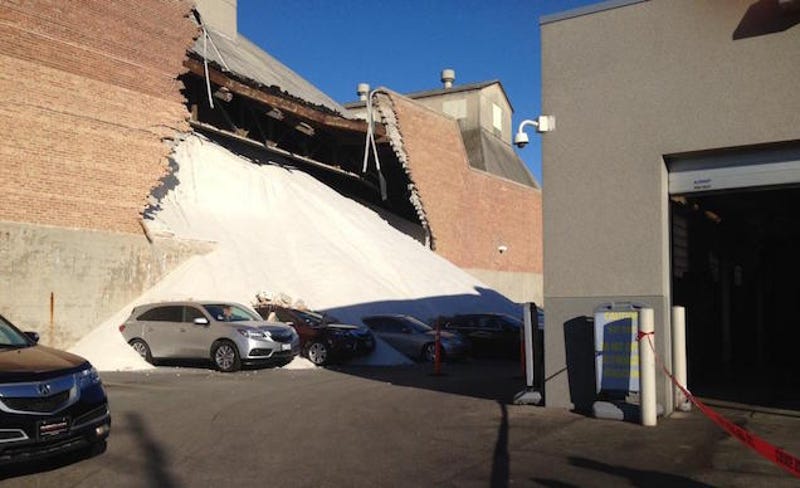 This afternoon, an exterior wall at Chicago's Morton Salt plant collapsed, sending an enormous mound of Morton Salt into a parking lot outside. According to the Chicago Sun-Times, no injuries were reported. More photos are below.
The Northeast has been buckling under this year's winter weather, in part because we're running out of road salt. We here at Gizmodo wanted to see what we were dealing with ourselves, so we visited three of the biggest salt sheds NYC's five boroughs have to offer.
As we mentioned a few weeks ago, Josh Clason was out at Bonneville Speed Week filming for the last episode of Depth of Speed. This video is the excellent result, making us even more upset we missed another year on the salt flats.
When Pontiac decided to name one of their models after Bonneville, the home of many a land speed attempt, you'd think they'd have kept the car true to its name. Still, Nice Price or Crack Pipe likes big-ass boats too.
Washington truckers and dairy farmers have come together to attempt to boost winter safety numbers by creating a cheesy concoction combining common road salt and a byproduct of the cheese production process. What's the result?