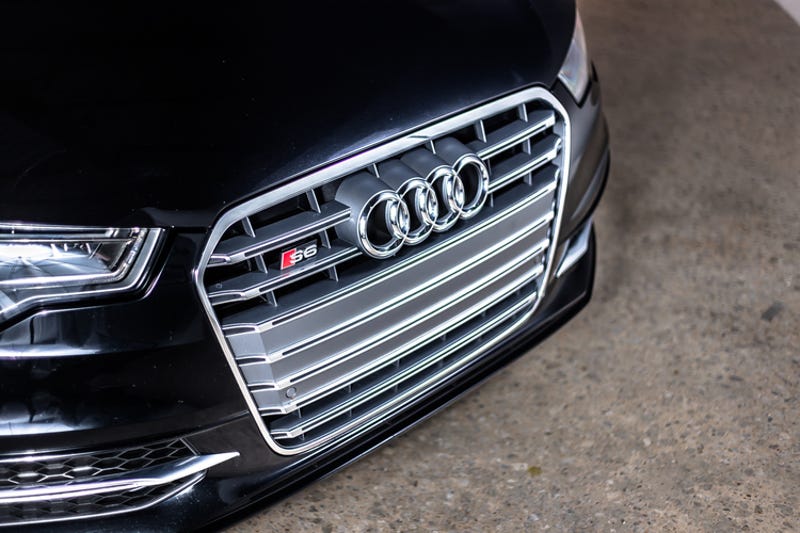 In my line of work, it's easy to become jaded. The mind will eventually get used to anything, given enough exposure. This applies to everything from noise, to speed, to narcotics. Even the irreverent Dr. Hunter S Thompson got used to his own warped reality, in which the violence and substance abuse eventually became…
Chrysler has taken the art of blowing smoke up consumer asses to a new level at this year's Detroit Auto Show, unveiling enough paint-and sticker-special editions to fill an entire gallery. Nitro Detonator? Really? Let's take a depressing look.
Our boy Zerin at Dubspeed sent his man Wes Grueninger off to French Canada to flog the V10-powered angry brothers of the A6 and A8, and came back...well, we're not entirely sure. He had nits and picks about both models, but as if seemed like he liked them and was suitably impressed with the precision of most…
Because we're children of the '70s and students of the reruns thereof, it's hard for us to eyeball the MTM logo without hearing a kitten's meow in our heads. But Roland Meyer's company is not in the business of building cars for Mary Tyler Moore, they are in the kit business nonetheless. Some would consider MTM the…
Audi officially pulled the wraps off of the new S6 the other day, and hoo mami!. Cranking out 420hp allowing it to out-power an M5 that doesn't have the cojones button depressed from its V10, the new S6 and S6 Avant are a viable alternative to BMW's bahn-burner, as well as Merc's E55 AMG wagon.

Dutch magazine Autotelegraaf took the wraps off some official photos of the new Audi S6, one of the last holdouts among Audi's S models. According to the text (at least according to our discommand of the Dutch language), the new model will get the same 5.2-liter, Lamborghini Gallardo derived V10 as the S8, though…
German Car Fans posted a bunch of spy shots of three new berwagens coming down the rohrleitung, the Audi S6 Avant, BMW M5 Touring and Mercedes E63 AMG Estate. The S6 will get the Lambo-derived V10, in 5.2 liters producing 440hp, the E63 AMG Estate will get Merc's new 6.3-liter V8, pounding out a reported 470bhp, and…
Our buddy George over at Fouritude took his frustration with having to wait for Audi's S6 wagon out on Photoshop, creating a rendering of what such an beast might look like, ahead of an expected debut in Detroit or Los Angeles. According to Audi watchers, the new S6 Avant, like the S8, will be powered by a slightly…