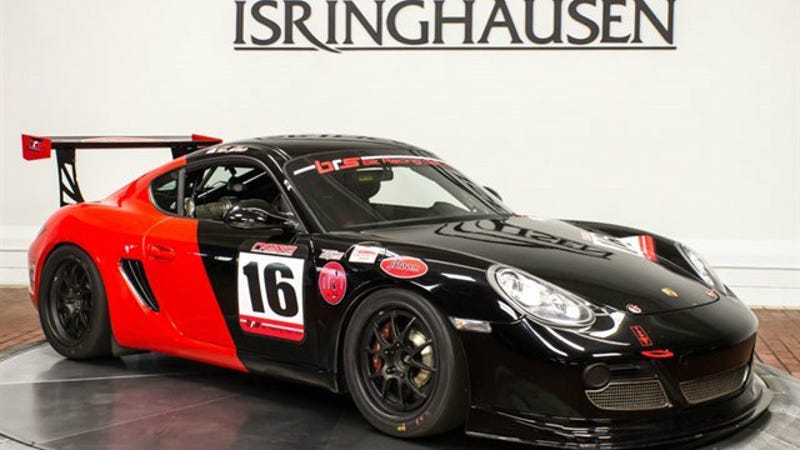 Our pal Ryan Eversley has successfully used the Jalop bump (and a lot of racing talent) to take the checkered flag at several Pirelli World Challenge events. You may not be as fast as Eversley, but for $74,900, you can throw down some laps in his 2010 Cayman.

To say that the Pirelli World Challenge series is growing would be a massive understatement. They have more manufacturer interest than ever before as well as a few teams who would usually be running United SportsCar who've joined in the fun. How awesome is the field this year? Look at this test day.
The Jalopnik Bump continues for the Internet's most amusing Honda racer. Ryan Eversley has just moved over to the Pirelli World Challenge in the RealTime Acura as a factory driver.
Just a few weeks ago, friend of Jalopnik Ryan Eversley affixed a Jalopnik sticker to a Honda Civic Si and promptly won his race at Watkins Glen. Well, now that sticker is moving up to a BMW. Can it win this weekend?
If it ain't broke, don't fix it, right? Might as well keep the Jalopnik bump going, and pick up another win. Good luck and Godspeed, Ryan!
Proving that The Jalopnik Bump is a real thing, Ryan Eversley stopped by JALOP-1 this morning for some conversation and a couple of stickers. He put one of them on his Honda Civic and he freakin' won his class in the Continental 150 here at Watkins Glen!