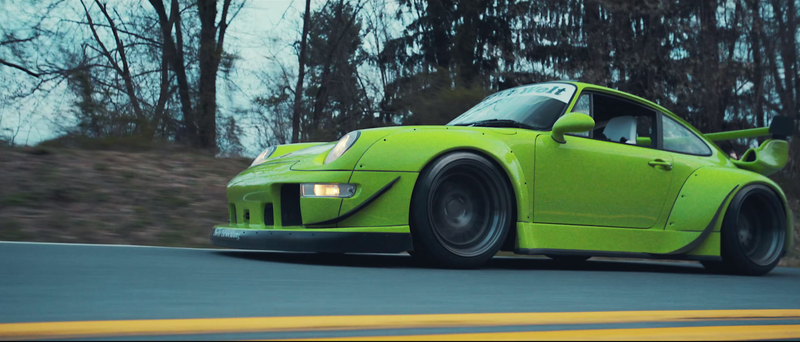 A few months ago, Akira Nakai-san was in Philadelphia, Pennsylvania building the latest Rauh-Welt Begriff Porsche for Porsche enthusiast, Ben Harmony. The newest addition to the fleet, known as "Prince", took a surprising two days to finish (he typically completes builds in three) and was the first Porsche to receive…
While other New York Auto Show people were going to lame parties, legendary tuner Akira Nakai built one of his famous RAUH-Welt BEGRIFF Porsche 911s at the HQ of The Drive in Brooklyn. I went there to to check it out, and I got a nice blast of noise.
There's not a whole lot to this video, just some gorgeous shots of 993s driving around Vancouver. But when one of them is the RWB Super Musashi, can you really complain?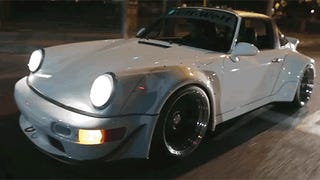 Nakai San built his first open top 911 for California, and while we take a peek into the process, I guess we should also wish for this RWB 964 Targa to meet Magnus Walker's Turbo somewhere in downtown LA for a true air-cooled blast in the dark.
What's it like to drive a super widebody Rauh Welt Porsche? Speedhunters has a report right here on piloting one of the RWB 911s.
Some of the most over the top Porsches in the world come from the mind of Nakai-San, the man behind world famous tuning shop RAUH-Welt Begriff. RWB Porsches have always been products of Japan where Nakai-San and the shop call home, until now.
I've never driven a RWB Porsche, but I know I want one. The same way I've never driven the Stelvio Pass but I know I must. The enigmatic creator, Nakai-San, is another reason.