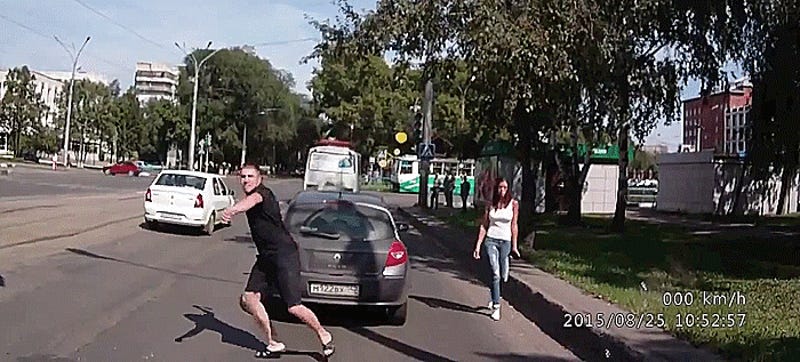 We're getting a little desensitized to Russian dash cam footage at this point, but holy crap. Charging somebody's car with an axe wasn't enough for this guy, he had to pull out his pistol and start blasting while he's parked at a damn traffic light.
Yes, this is another Russian dash cam video where you see a long stretch of boring road and then… OMG WHAT IS THAT? In this case, the OMG WHAT IS THAT is a Russian SU-24 jet.
You know when you see people carrying houses on the highway and you think "there's no way that is going to stay on?" Here's what it looks like when a house on a trailer actually falls off the trailer.
This is yet another Russian dash cam video where the lack of context is largely outweighed by the "WTF" of it all. According to bad Russian translations, this appears to be some sort of Russian supercop holding on to a car at what we're told is approximately 40 mph.