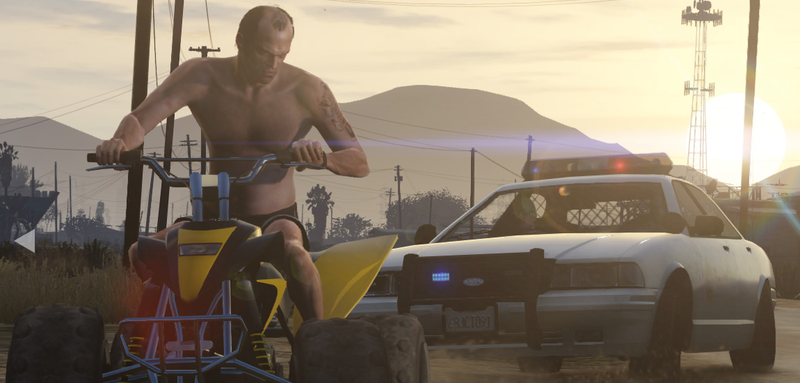 If you have a one-star "wanted" level in GTA V, the police will chase you. At two stars, they'll shoot to kill.
Budgets for video games are a bit of grey area, but if this report from Scottish newspaper The Scotsman is to be believed, then Grand Theft Auto V is the most expensive video game ever made.
The surprisingly-grand Grand Theft Auto Online, which launches on October 1, will let you pick your parents as you sculpt the character you play. Would you like to be playing as the son of GTA IV's protagonist? You can.
UPDATE, 12/4/14: This story appears to have been based on a hoax that was intended to trick us into publishing a false article. An indie developer said as much online last night and in a subsequent e-mail to me, saying that he and a friend decided to play a "harmless" prank to see which of the e-mails they sent to…
But when I put L.A. Noire in the hands of someone who loves GTA, guess what he tried to do first? He discovered just how different these two games are. Watch.… [
Kotaku
]
The latest addition to the Midnight Club series, Midnight Club: Los Angeles, is getting its previously announced release date pushed back a month, to October 7 in North America and October 10 in Europe. That's the bad news. The good news is what you get to drive once it finally shows up in stores.