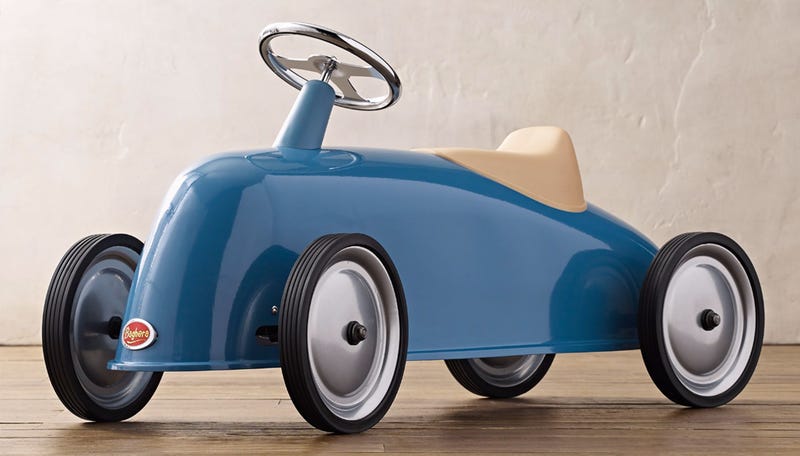 For some reason Restoration Hardware only sells a version of this sleek Roadster Scoot that accommodates kids aged two to four—not adults. So if you and your partner have ever thought about having or adopting kids, you've now got a perfectly good reason to expand your family.
British engineering firm MMI is selling the Avocet sports car program including its design, all data as well as production and intellectual property rights. The car itself is a 1,600 pound mid-engined two-seater. Not a Miata, but close in spirit!
While Ferrari has played coy about a roadster version of the 458, TeamSpeed did some prognostication of its own, saying the "GTS" model should sport a power top, but won't flash its goods until 2012 at the earliest.
While European Union bureaucrats took the liberty of publishing the trademark views of the 2012 Mercedes SLK, just a month after Mercedes gave us a glimpse, a Jalopnik reader caught the real deal enjoying the Bay Area views.
Snowplows? How about Porsche's diminutive, mid-engined targa top to tackle the blizzard? It won't be fast and it will require winter RWD skills, but look at that orange paintjob long enough and you're halfway to summer already. Photo Credit: Joost Smeets