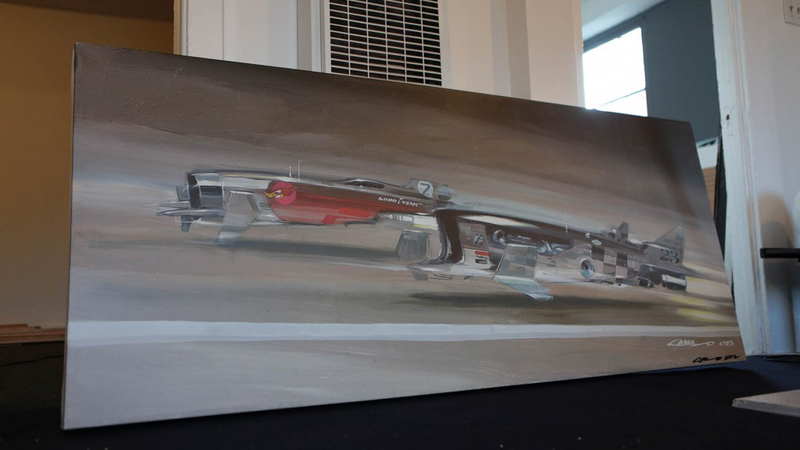 The retrofuturism movement among American car companies in the early 2000s spawned some truly awful looking cars, chief among them was of course the Chrysler PT Cruiser. The PT Cruiser, and by extension the Chevy HHR, became the wayback machines of choice for boomers desperately looking for any way to relive their…
Welcome to Sunday Matinee, where we highlight classic car reviews or other longer videos I find on YouTube. Kick back and enjoy this blast from the past.
Tekhnika Molodezhi, or "Technology for the Youth," is a Soviet and Russian monthly science magazine that's been published since 1933. Like its U.S. and French counterparts, Popular Mechanics or the Le Petite Journal, the magazine is famous for its spectacular covers—often depicting fantastic scenes from the possible…
The Disney-produced "Magic Highway" animated short presented how 1950s futurists viewed future transportation. It's equally prescient (LifeFlight, sprawl), ridiculous (nuclear cars, air-conditioned roads) and patriarchal (mom to the mall). But what from these highways of future past came true?
It's always fun to look back at publications which predict what the future will be like - especially if that future is already the past. Most of the enjoyment comes from seeing just how far we haven't progressed. In the case of this 1979 book, The Usborne Book of the Future - A trip in time to the year 2000 and beyond…
This is retrofuturism done right. Besides the paint job, here's the important stuff: 500 hp at the crank, 2,305 pounds (about 1,000 kilos for you of the metric persuasion), designed to accept a bolt in roll cage and because of the "Gurney hump" helmeted driver's up to 6'4" can hoon about to their heart's content. No,…