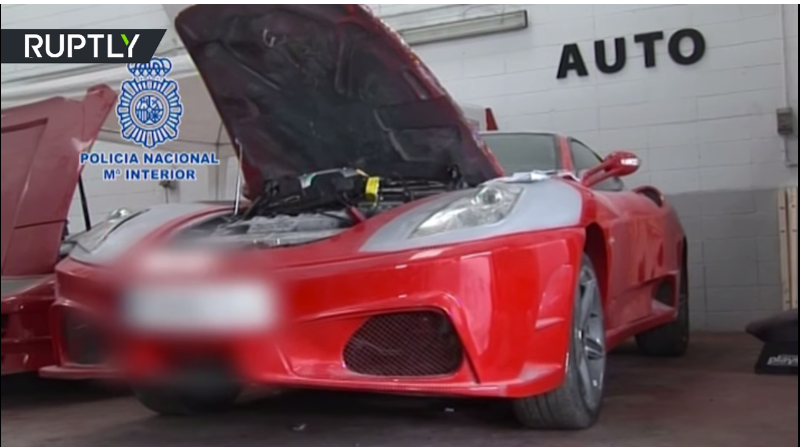 When you see a Ferrari or a Lamborghini drive by, rarely do you think, "That's probably fake." Believe it or not, sometimes they are, and once again a shop in Spain is set to pay the price.

Super Replicas' websites trumpet perfect copies of Ferraris and Lamborghinis powered by anything from Toyota V6s to BMW V12s, all depending on the size of your imagination and your wallet. The reality is far less glamorous, according to exclusive videos shot in secret and featured on Jalopnik.
What do you do if you wanted a Lamborghini Sesto Elemento but couldn't get one? You make one, of course. Out of a Volvo? Sure, because no one's going to be able to tell the difference.
A few weeks ago we reported on the garage in Valencia, Spain that was raided by police after it was found to be producing fake Ferraris and other exotic cars. Now the Spanish National Police have released video of what that garage looked like, and it's quite a sight.
Sometimes a classic car is just so unattainable that you have to resort to replicas. That's easy if you want a fiberglass Cobra-esq roadster, but what about when the car you want doesn't have a kit readily available for you to order? What about if that 1937 Lancia you want doesn't have any documented engineering…