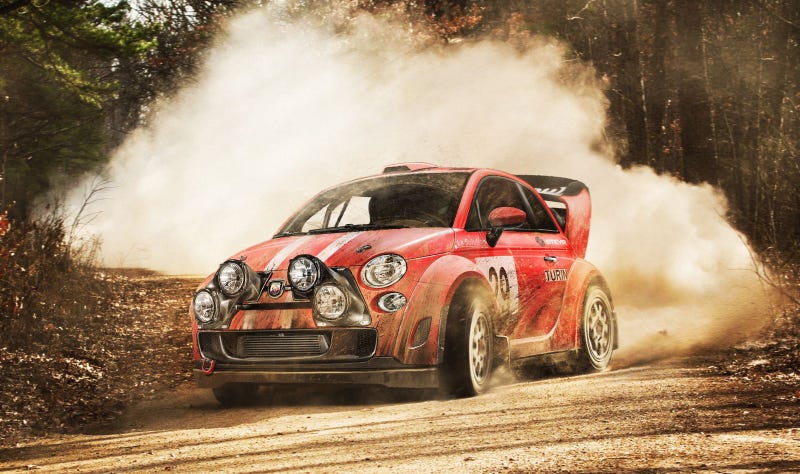 Our pals over at Carwow convinced one of their artists, Yasid, to mock up a bunch of rally cars. Not just any rally cars, though — the goal was to take the modern re-births of cars that once had rich rallying history (well, mostly), and see how their modern interpretations would look in full rally kit. I think the…
We weren't completely smitten by Renault's Dezir with a body kit Alpine A110-50 when it came out, but watching it face off against an A110 in the Alps certainly warms us to the new concept.
So, after much leakiness, here's the Renault Alpine A110-50 next to the original Alpine A110. What does one have to do with the other? Well, the frog equivalent of a confederate flag on the roof to start.
It happened behind the scenes over here, but on Monday, after we published the first image of this new Renault Alpine A110-50 concept, the entire nation of France actually tendered formal surrender. Now, with 11 new images, we're actually going to put them on suicide watch. It'll be OK guys, you still have truffles.
This leaked photo is the first of the new Renault Alpine concept, due for official unveiling in Monaco on Friday. Under the skin is purportedly a tube-framed Megane Trophy complete with a mid-mounted VQ V6 tuned to 400 HP and 310 Lb-Ft. Dubbed the A110-50, the concept marks the 50th anniversary of the first A110.
In light of recent speculation on the comeback of France's last great sports car brand, Alpine, friend of Jalopnik IEDEI uncovered exclusive photos of the final, secret Alpine prototype.
With the $39,500 Renault R5 Turbo getting a Nice Price vote on Friday, we're going to see if French factory hot rods can get the nod from our readers twice in a row.