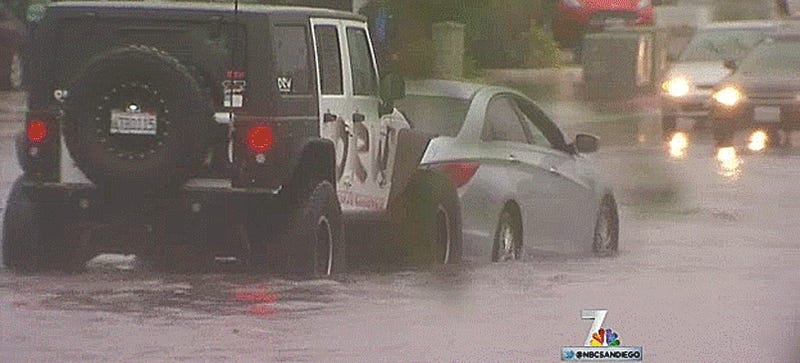 Southern California has been pummeled with rain this week, and San Diego took the brunt of the flooding. Some Lamborghinis made it through, some cars didn't. But Baja 1000 racer Elias Hanna helped as many as he could; pushing stranded cars to safety with his lifted Jeep Wrangler.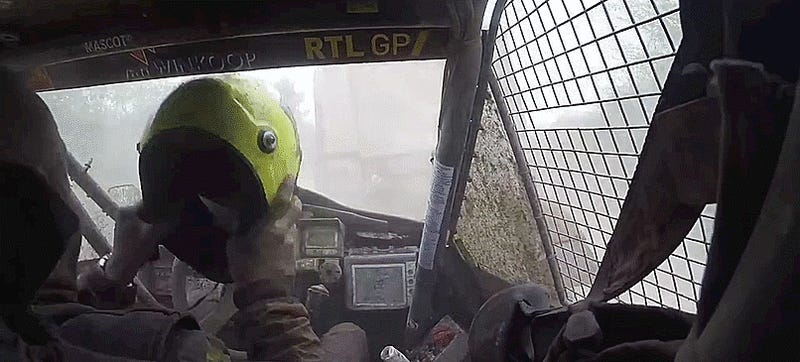 This insane clip from Tom Coronel's buggy shows just how crazy and brutal the Dakar Rally can be. Even the recoveries are insane.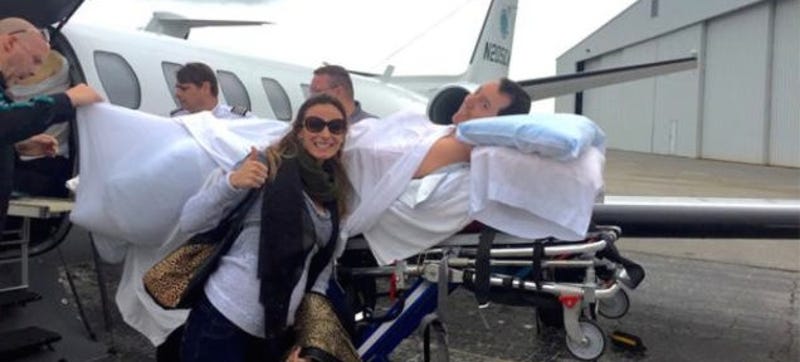 Kyle Busch and wife Samantha look happy to be leaving the Halifax Medical Center in Florida. Busch was released following a horrific accident during the NASCAR Xfinity Series race at Daytona International Speedway on Saturday. He will be transferred to a North Carolina hospital for further treatment.
Somebody decided the beach of South Padre Island, Texas was just a fine place to park a semi-truck cab, until it was static as a dead whale. Luckily for them somebody showed up with a stout pickup, which beat that old devil wheelspin to rescue the rig.
This FJ Cruiser dives right on in to a deceptively deep puddle, abruptly coming to a stop at the worst possible position. Hilarity ensues, and the carpets get a good rinse but I think the truck will fight another day.
CBS Affiliate WUSA9 reported that a salt spreader tipped over on a Route 28 onramp at 5:46 this morning in Herndon, Virginia. So much for preparing the road for traffic.