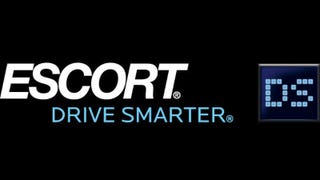 WEST CHESTER, Ohio, Oct. 28, 2013 — ESCORT Inc. (ESCORTinc.com), designer and manufacturer of the world's only High Definition PASSPORT® Max™ radar & laser detector, announced that it will host a Susan G. Komen formal donation event. Executives and staff from the Susan G. Komen Cincinnati Chapter will be on hand to…
The iRadar smart detection system integrates with its free app to provide visual alerts and notifications for speed and redlight cameras, dangerous intersections, and known speed traps. It detects all radar and laser guns, so no nasty surprises on your road-trip.
An atmospheric phenomenon this morning allowed the Doppler weather radar in the Chicago area to pick up cars driving down a pair of interstate highways, including one vehicle that appears to be doing 130 mph. Weather radar isn't that dissimilar from what cops use to bust speeders, as both project beams to gauge the…
While some may think of the radar detector as no more than thrift shop junk, many companies out there are keeping the products flowing — and those of us with a lead foot happy thanks to the latest technologies making it easier than ever to avoid speed traps. The Valentine One, Escort Passport 9500i, Cobra XRS-R9G and…
* - technically that might not be true.
** - we don't actually know about any other British Ford GT owners, except maybe Jay Kay and in that case we'll take Clarkson.
Nissan's throwing its electronic hat into the radar-guided ring, with a new driver-assistance function that uses radar to keep cars' distance. By way of a sensor fitted in a car's front bumper, Nissan's Distance Control Assist System calculates the distance from a car directly in front, and determines the cars'…