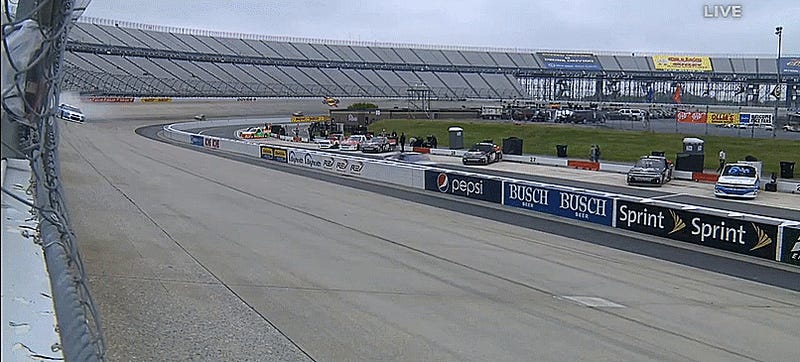 A gear failed on Danica Patrick's Stewart-Haas Racing Chevrolet during NASCAR Sprint Cup practice at Dover International Speedway today, sending driver Jamie McMurray and Patrick's team owner Tony Stewart into an unprotected hard wall. That's worrying for Stewart, who is still recovering from a back injury.

Today's IndyCar practice was interrupted by a particularly stubborn brake fire out of Charlie Kimball's car. Between this and the Fiery On Road Dead incident from IMSA practice, maybe California needs to periodically assess car-b-que risk like they do for wildfires. Threat level: at least moderate.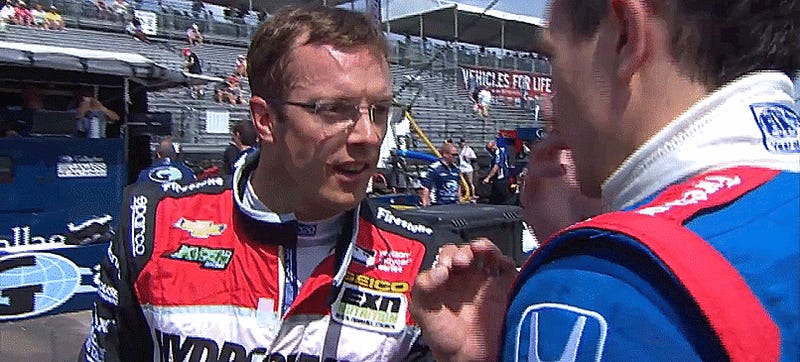 If anywhere could snap a driver into full Jean Girard Mode, it would have to be one of IndyCar's tight street courses. Good news! IndyCar's season opener is on the chaotic street course at St. Petersburg, and Sébastien Bourdais already got into it with Mikhail Aleshin after a practice session. Yes, a practice session.

According to MotorSportsTalk, a component failure on James Hinchcliffe's number 5 Arrow/Lucas Oil Schmidt Peterson Honda IndyCar sent him into the wall outside Indianapolis Motor Speedway's Turn 3. Hinchcliffe was transported to nearby IU Methodist Hospital with a thigh injury from the wreck.

Add one part beat up 2004 Subaru 2.5 RS, one part spare set of donut tires, a flare gun, a dirt parking lot, a mobile home and whole lot of dangerous hoonage and you've got yourself quite a spoof on Ken Block's epic Gymkhana Practice videos. While shooting a video like this on public roads is probably not the smartest…