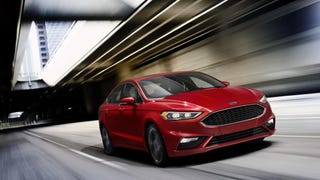 The updated Ford Fusion V6 Sport gets a computer-controlled shock absorber system for 2017, which can adjust the dampers every two milliseconds and won't let the wheels fall into those damn potholes. Magic!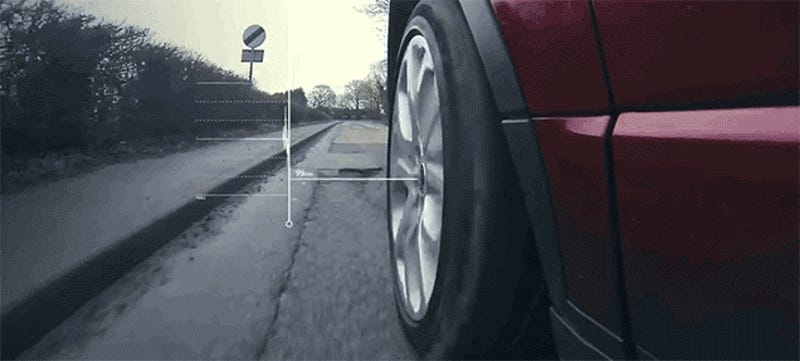 Potholes are a menace all over the world, especially where the temperature drops below freezing during winter. Jaguar Land Rover believes instead of waiting for the government to take care of the problem, cars should detect potholes, build a database and share the information through cloud services.
Potholes are the garbage of roads. But they're also the bane of the existence of drivers in Panama City, a gleaming metropolis of skyscrapers and beauty, which was so busy building all of it that it forgot about its actual roads. One company sought to change that, by having the potholes tweet about it every time a…
I think I have found the solution to America's crumbling road and highway system: His name is Wanksy. He lives in England and he spray paints dicks on things. And by God, he gets things done.
Liquefaction is the phenomenon where earth liquidizes from vibration or the addition of liquid; think quicksand. One Russian driver's car became the victim of liquefaction in action, when it sank in this brutal pothole. [EnglishRussia]
Some Ukrainians in a VW Golf got one hell of a surprise when they drove through a puddle only to find it was deep enough to swallow their car whole. Now that's a water hazard.