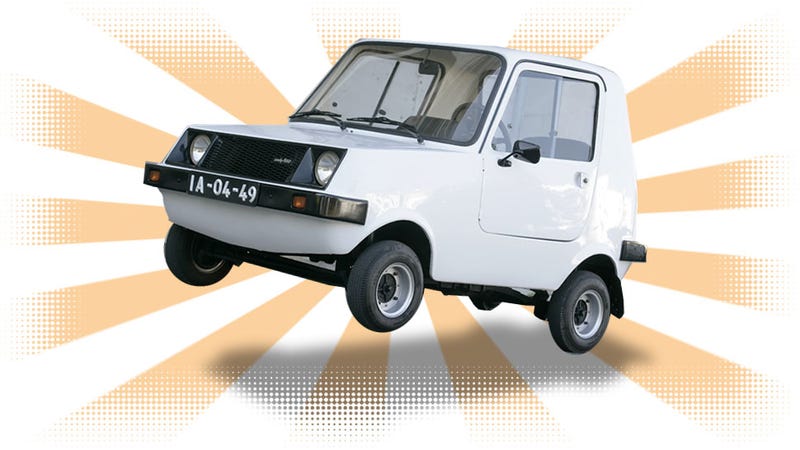 I've been on a sort of weird Brazilian car kick for a while, so I suppose it makes sense that at some point I'd look across the ocean to the place that's England to Brazil's USA: Portugal. A Portuguese reader named Paulo actually emailed me to let me know that there's plenty of good, weird Portuguese iron, like the…
Russian intercepts of Western signal intelligence aircraft isn't anything new. It's been happening going back to the Cold War, and there have even been minor diplomatic incidents over it. But this is a video of it actually happening with an Su-27 fighter jet and a Portuguese P-3 Orion, and it's incredibly tense.
Estonia, Latvia, and Poland are all hoping for NATO protection after Russia's invasion of Ukraine. I'm sure they'll find this video from NATO founding member Portugal very comforting.
We'd heard "Old Luxury" was pretty pissed over that whole turf war with Audi over luxury buyers since the Super Bowl. You remember, right? Yeah you do — that was when the Audi R8 dropped the horse head faux Bentley grille into "Old Luxury's" bed. Well, anyway, it looks like that hit they've had out there on the Audi…
Imagine you're Ali Baba, stumbling on the 40 Thieves' treasure — only the thieves are long gone and the treasure is actually 180 European cars of various description. That's kind of what happened in this case, where inside a warehouse welded shut for years, a wealth of dusty cars — Jags, Porsches, Lancias, Alfas,…
Get those SCCA memberships up to date, kids, VW's confirmed a new sport coupe is indeed on the way for the 2008 model year, and that it'll be built at the company's plant in Setubal, Portugal, Edmunds Inside Line, via Reuters, is reporting today. It took the company more than a year since the first rumors started…
Auto Motor und Sport brings a new round of speculative imagery (pictured) and some news on the upcoming Volkswagen Scirocco, including that it'll be introduced in 2008 for around 22,000 Euros (around $28,300), built at VW's Autoeuropa plant in Setubal, Portugal and use the Golf V platform for its bones. The coupe will…
Seeing as it's already Day 4 of the Dakar Rally and we've been lax in posting about the goings on over on the Portugal-Senegal run, we thought we'd toss out a link to Hog Wild Racing's blog. Scott Whitney and Duane McDowell are a couple of Southern California sidecar racers who have put together something that's a bit…
The People s Elbow Car Company is investigating the possibility of producing its new Golf-based sportster on the Iberian Peninsula at its Autoeuropa plant in Setubal, Portugal. The plant currently builds the Ford Galaxy, VW Sharan and Seat Alhambra. Galaxy production ends next month, and Volkswagen's not sure about…
Forget fireworks and champagne-goggling subpar members of the opposite sex this New Year's. Instead, why not spend it bombing across Europe and North Africa in the Paris-Dakar Rally? The race, which begins New Year's Eve and continues through January 15th starts in Lisbon, Portugal this year for the first time. Also…